Favorite Fall Items
This is the start of a series of items I am loving each season! Today I am going to focus on Fall, since its finally starting to feel like Fall. The truth is, this was kind of hard to write since I literally love everything that I am wearing!. I've slimmed it down to six pieces, for now. All of them different types of items to give a nice range of options. I am absolutely OBSESSED with these styles! They are all a must-have for this season! They will definitely be perfect for next Fall and the Fall after that! Here are my favorite Fall Items!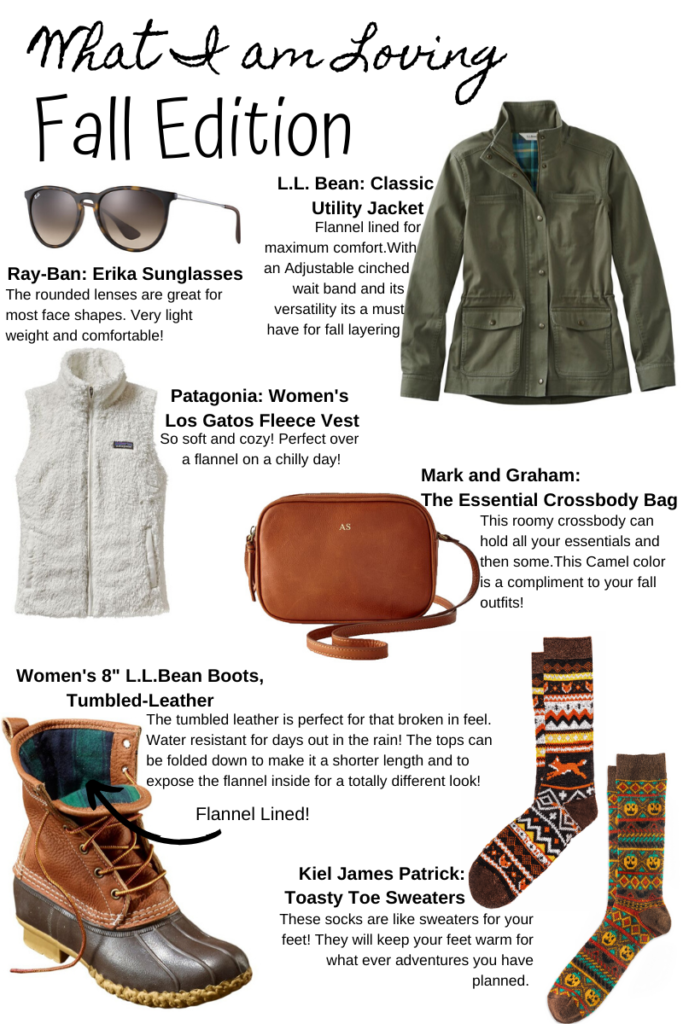 I have to mention I am in love with those KJP socks. I now have like three pairs and just know I'll buy more! They are AMAZING! I love to wear them with my boots, but they are also great to wear when just lounging. They are not only practical and warm, but they come in such great patterns and colors.
Below I have attached a PDF file of this image with clickable links! Just tap download and click the image that you want to shop!
For more Fall looks and items check out my post on a Classic Fall wardrobe!
Thanks for reading!
– Kasey