Cute Apple Picking Outfit at Eastmont Apple Orchard
I absolutely love apple picking! I have been going almost every year since I was a kid. Fall isn't complete until you take a trip to an apple orchard. I decided to take a trip back home and go to my favorite apple orchard. I've gone to a couple of different ones throughout these years but, I just love coming back to Eastmont Orchards. This is where I had been going since I was a kid, and it's such a nice environment! Last year, I went in late October and there were literally NO apples on the trees (I mean it didn't stop me from taking pictures) so, I had to go to the little market to get "fresh" apples, which wasn't quite the same. This year I wanted to get out early so I didn't miss out on the good apples. Here are some pictures of my fun day at the orchard and a cute apple picking outfit (details down below).
Eastmont has rows and rows of pick-your-own apples, with so many different types of apples to choose from. It's also super family-friendly and such a fun environment. They also have a pumpkin patch and some carts full of gourds and other fun stuff, even some small straw bails! It is such a fun day adventure and I look forward to going again next year!
***Want more fall adventure inspiration to check out my post on the Ulitmate Fall Bucket List!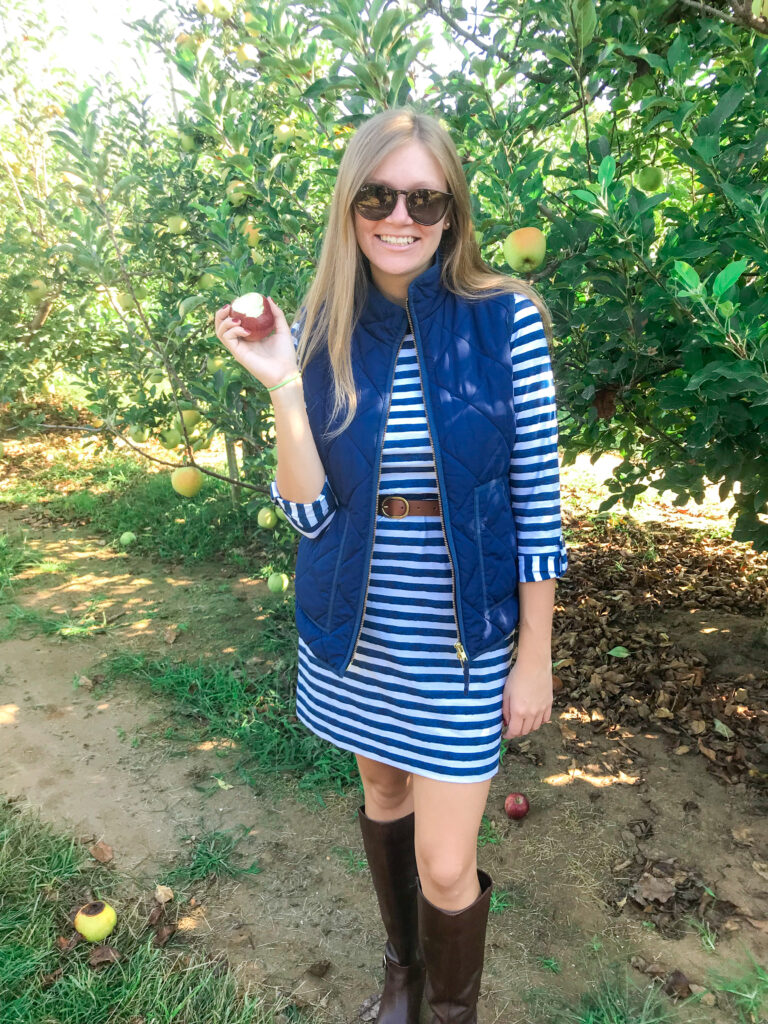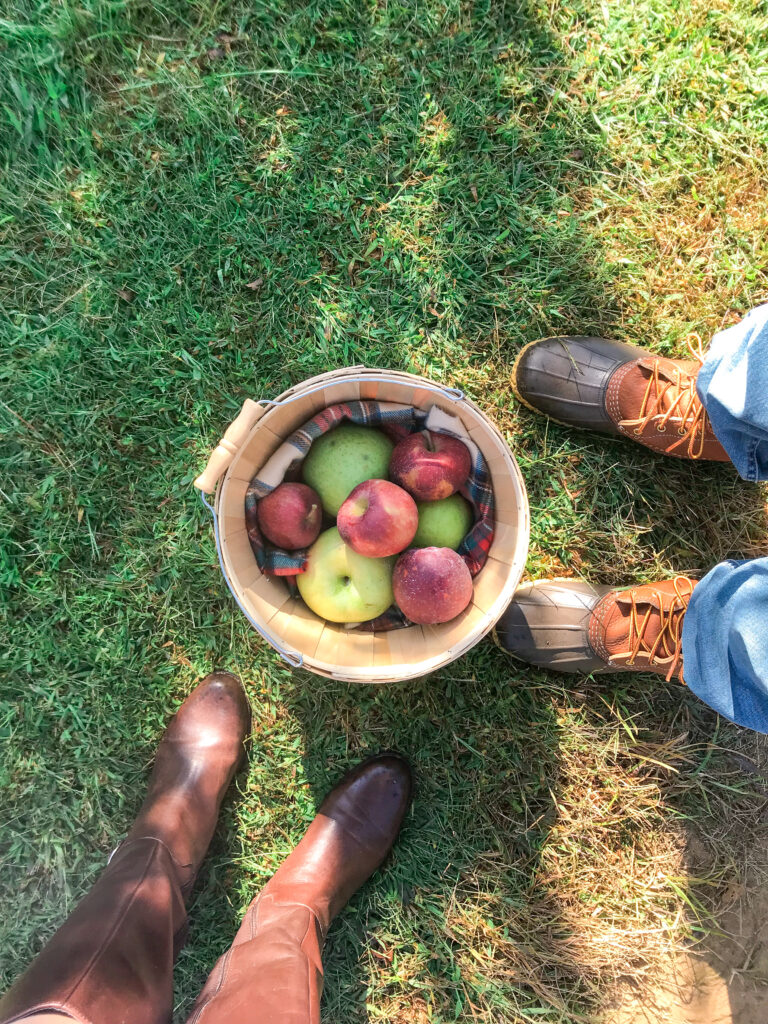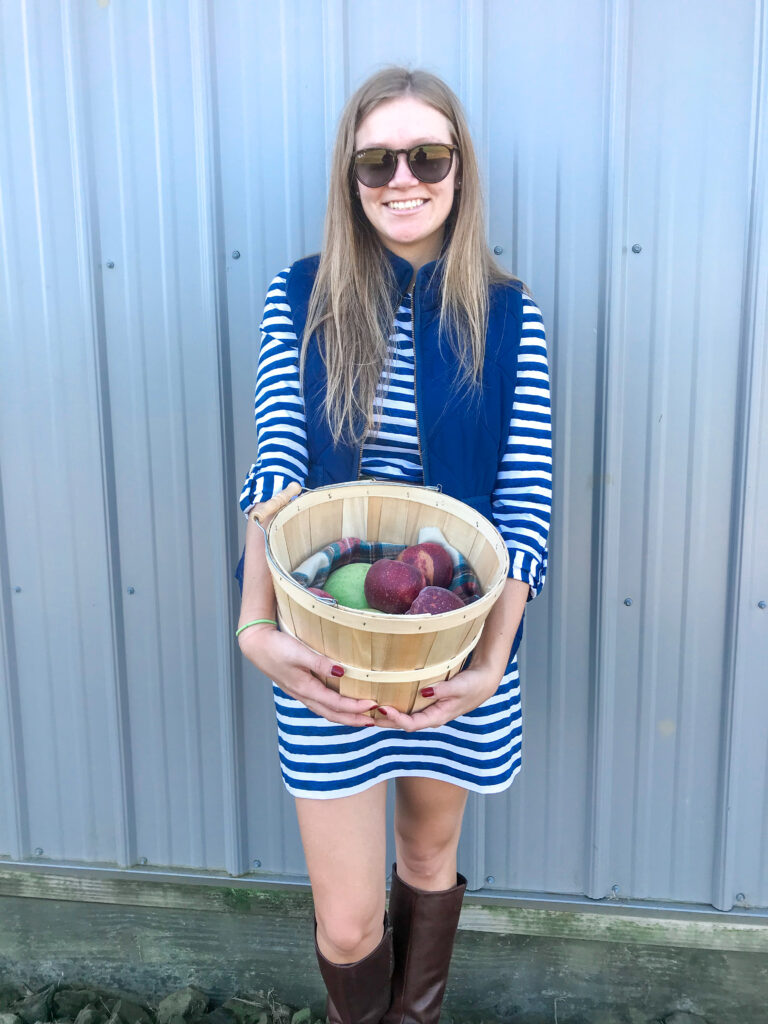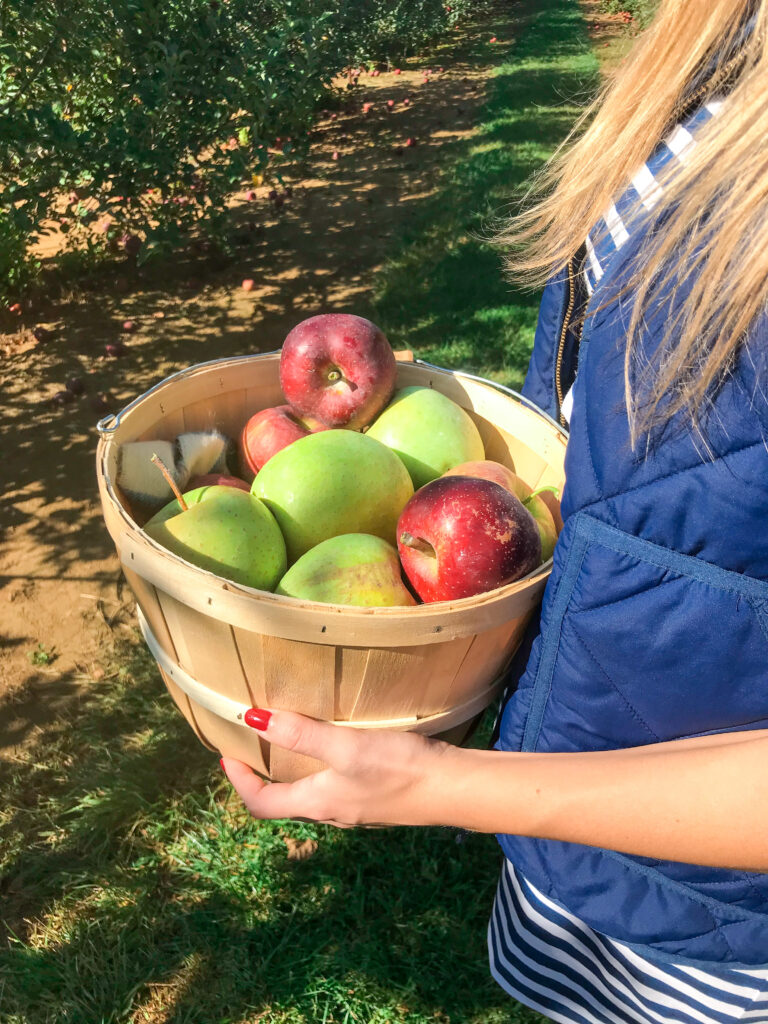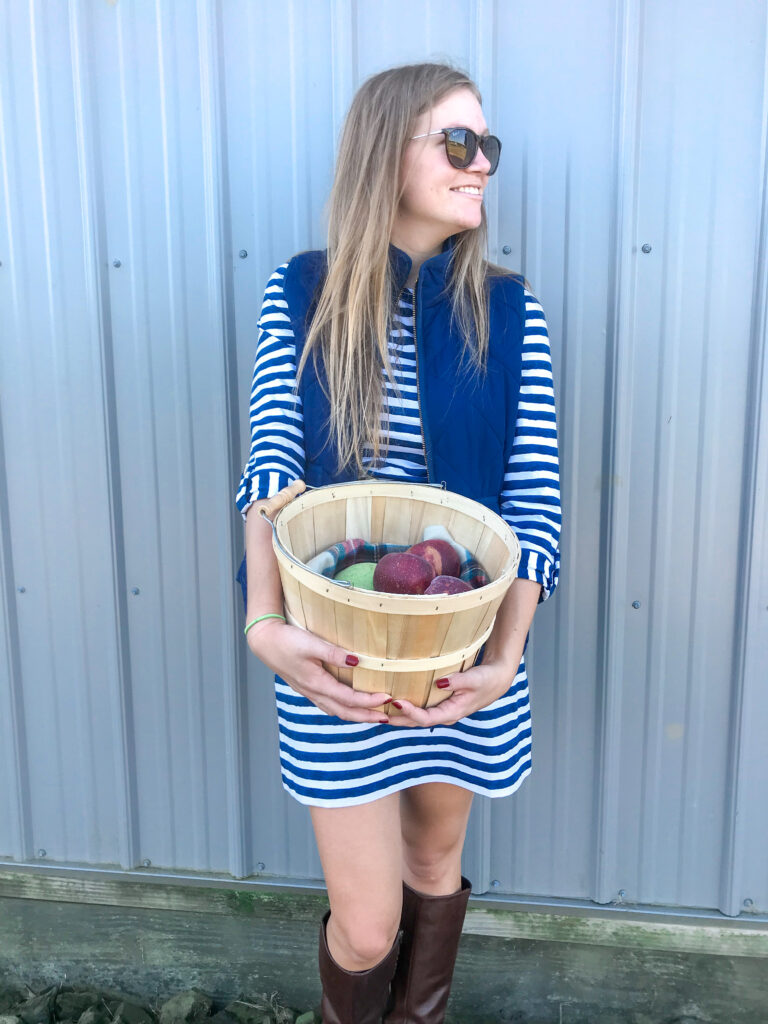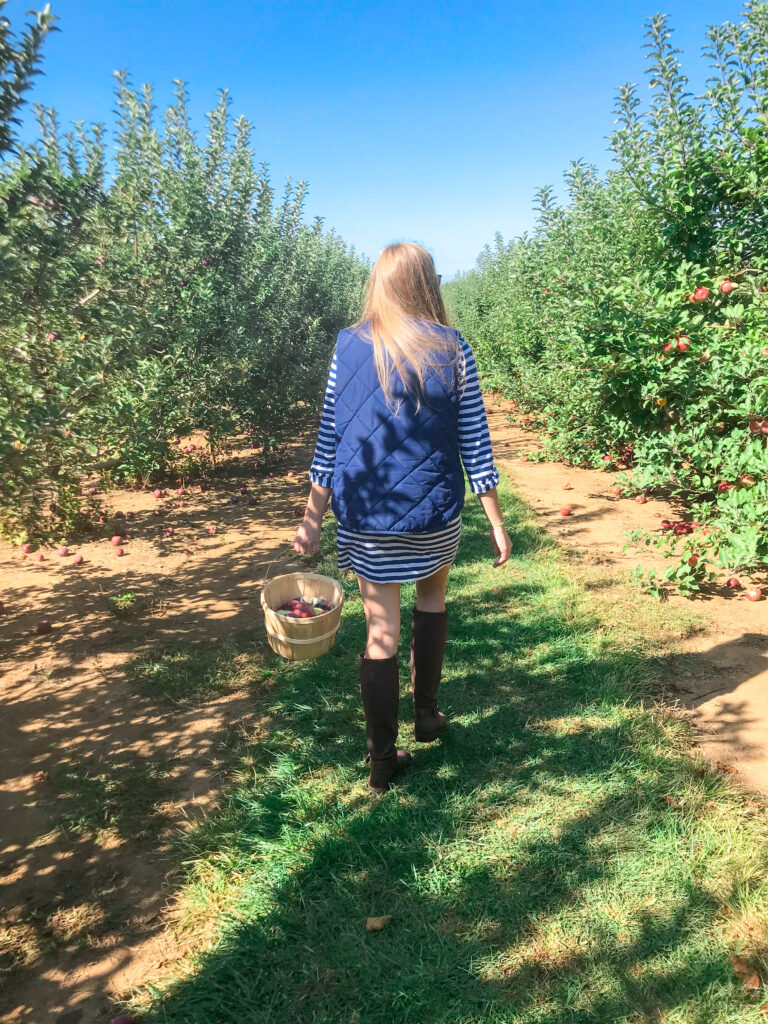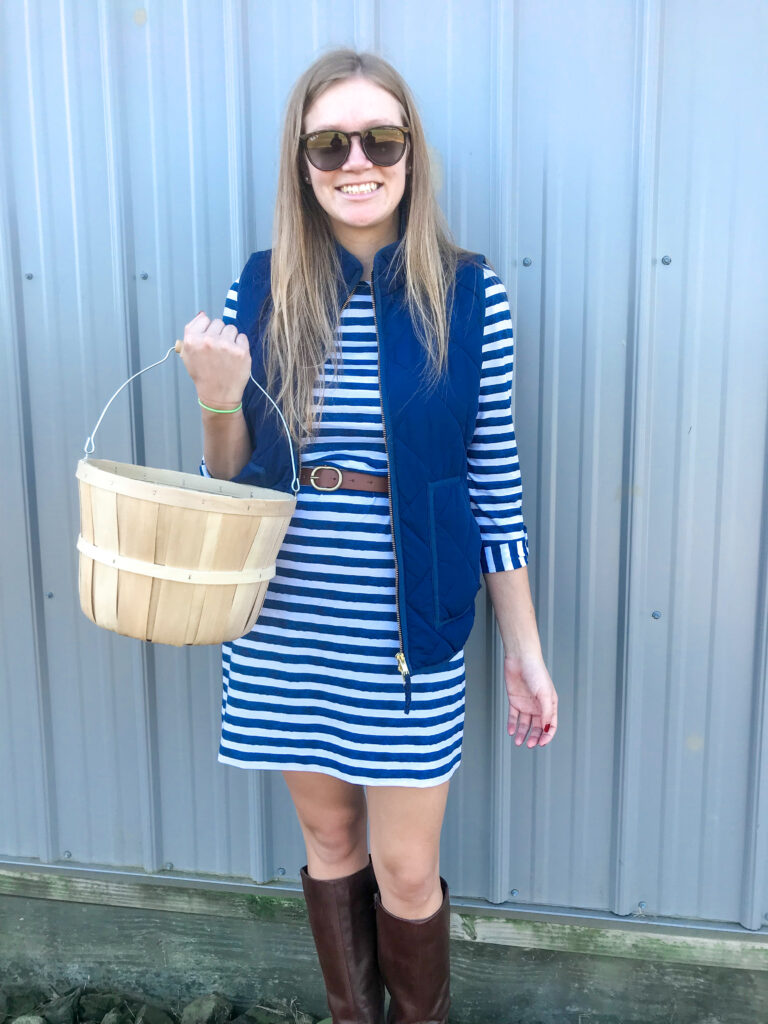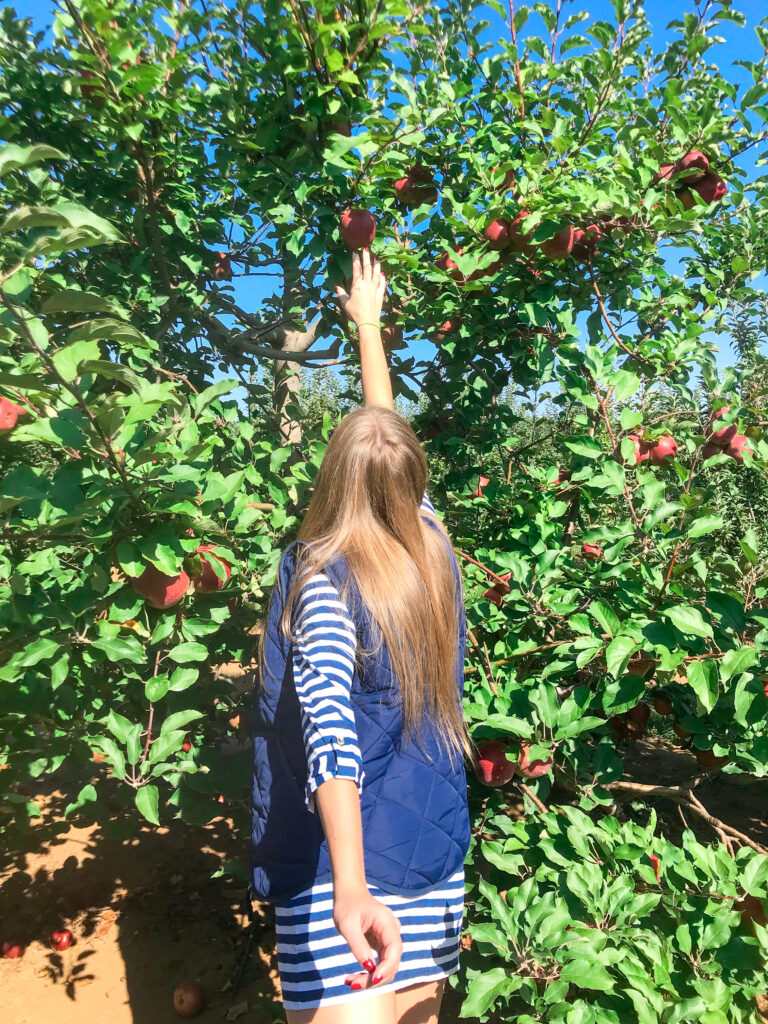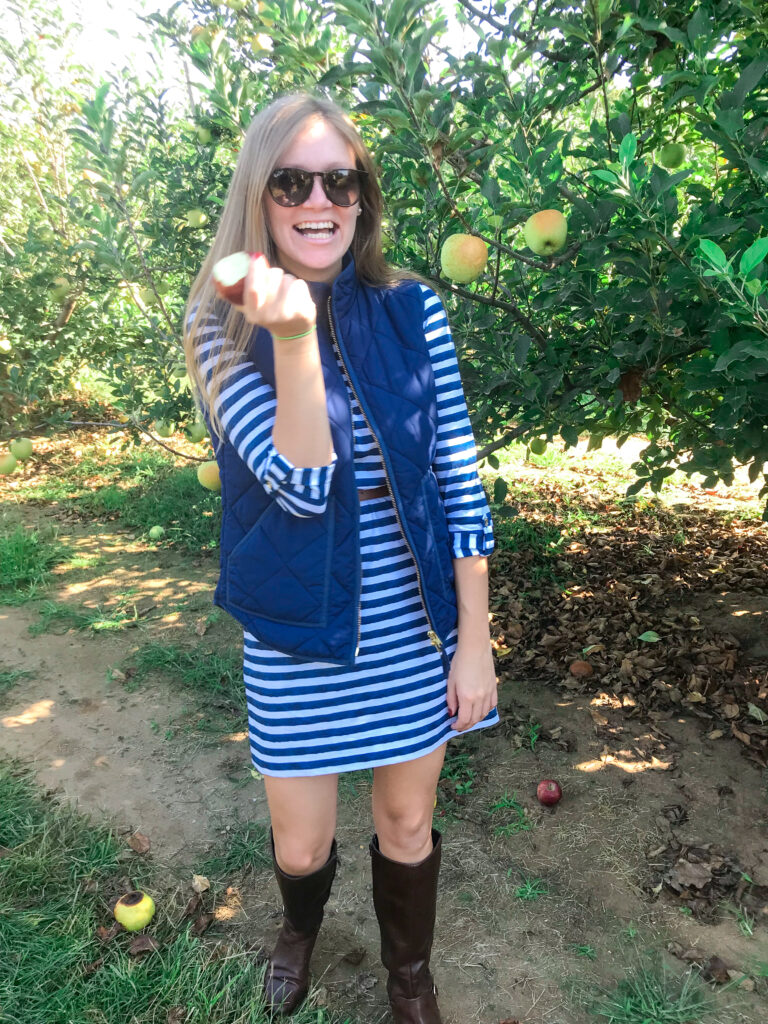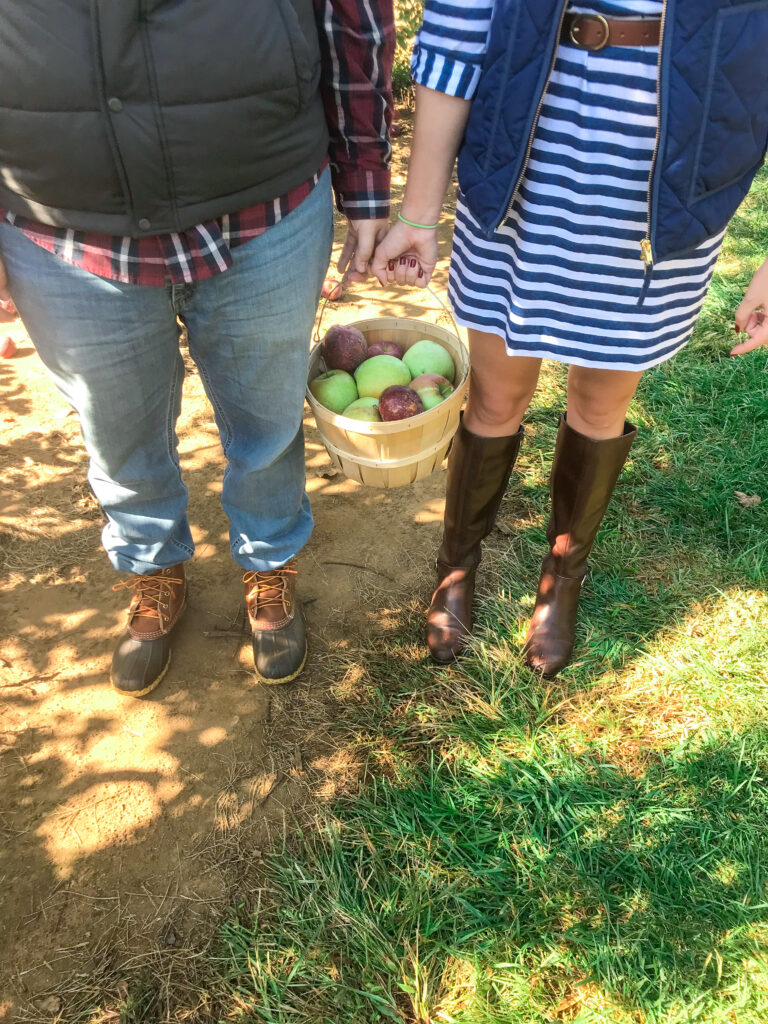 Outfit details:
Shoes: Ninewest| Dress: Lilly Pulitzer (APS)| Vest: J. Crew| Nail Polish: Essie Bordeaux | Sunnies: Ray-Ban Erika
***For more Fall outfit ideas take a look at my post on Classic Fall Wardrobe!
Thanks for reading!
– Kasey