Ultimate Fall Adventure Bucket List
Fall is such a great time to get outdoors! It's not too hot and definitely not too cold. There is also so much to do in the Fall that you can only really do in the Fall. I had a lot of fun last year after I made a Fall adventure bucket list and actually stuck to it. This year I added a few things and I'm sharing them with you. I am planning on doing most, if not all, of this Fall's adventures before it gets too cold.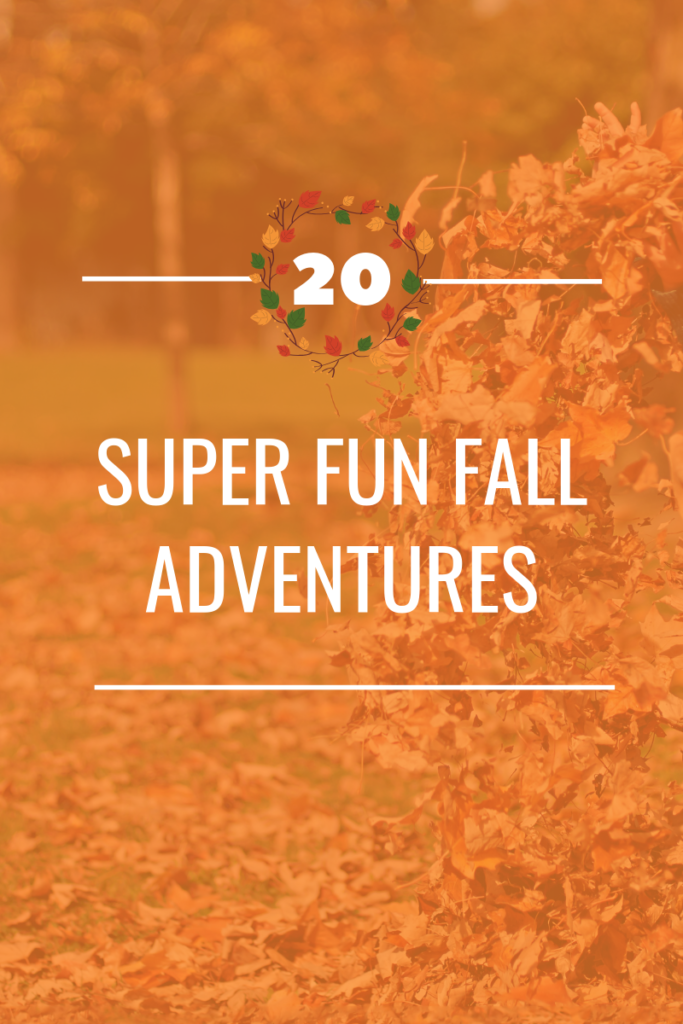 Apple Picking
Apple picking is a great bonding activity with family and friends. This is one of my favorite things to do with my Mom and sister, and it's something we have been doing since we were kids. We would go to one that is super close to my house and get all the different apple types that we liked so we could eat them fresh. It's also a great way to hang out and take some pictures with your friends. So grab a basket (and maybe a camera) and get to some picking.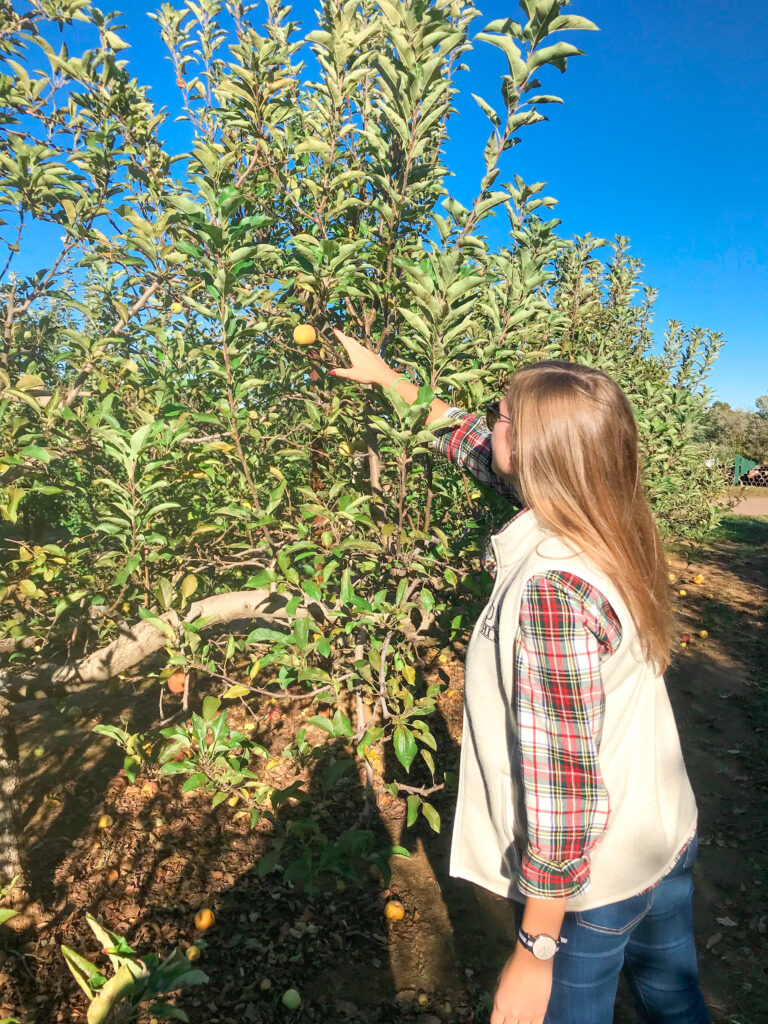 Go to an Apple Cider Mill
If you find yourself at an apple orchard, there is usually apple cider right around the corner. You can get it made fresh at the orchard, but if you want to try some without all the hassle you can find some at your local grocery store or farmers market. The question is whether you like hot or chilled. Why not get crazy and try both?
Go on a Hayride
Hayrides are a simple way to get into the Fall spirit. You can find just a regular old hayride through a farm or there are some haunted hayrides out there to find. Either way, they are super fun ways to enjoy the season. Since you can usually find them at a pumpkin patch or a corn maze (you'll find these later in the list), it's easy to do them on the same day!
Roast Marshmallows by a Fire
Grab a blanket, the s'mores supplies, and snuggle up next to a fire in your backyard (with safety in mind). This can be way more fun if you have a cuddle buddy or a group of friends! You could also grab your favorite book or movie and relax next to your fireplace if you have one. Either way, it is a great way to embrace the cooling down of the weather in Fall.
Find Your Way Through a Corn Maze
I try to do this every year and it's so much fun, I had to put it on here! Two years ago I went to a really cool one that was part corn maze, part scavenger hunt, and it was so exciting. My sorority did it as a sisterhood bonding event. We went later in the evening which meant that it was basically dark by the time we started it. So, we split up in smaller groups and had to work together, using flashlights, to get out. Time to grab your friends and try not to get lost in a corn maze.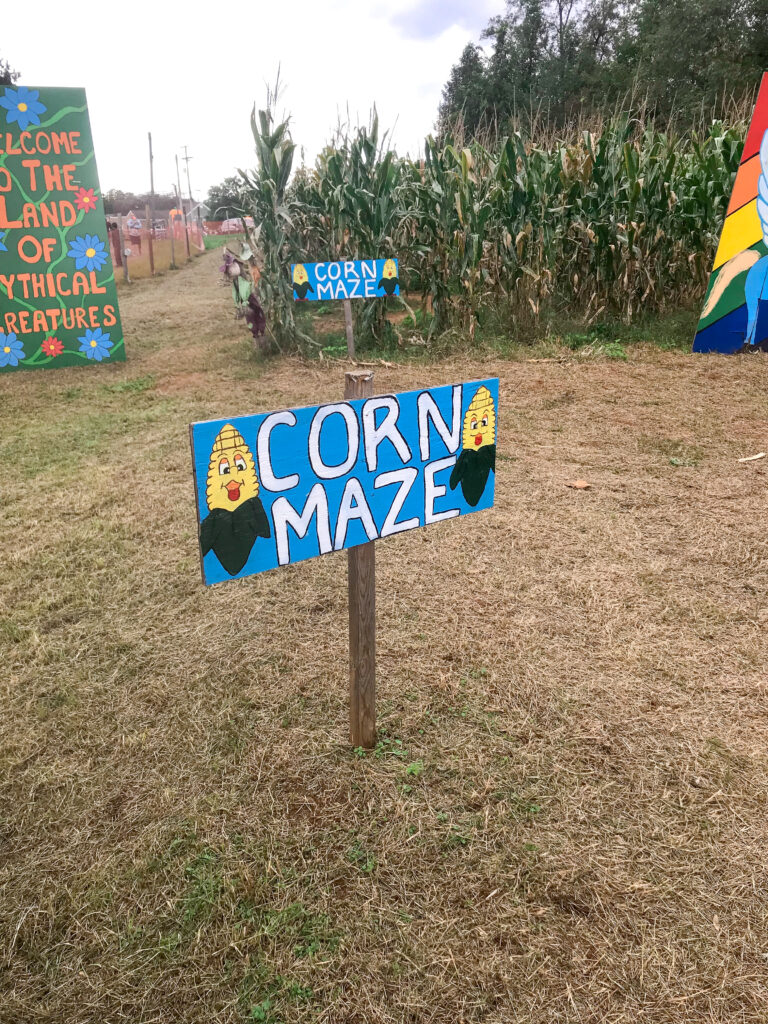 Tailgate a College Football Game
Now I'm not the biggest football fan, I would much rather baseball, but there is just something about tailgating at a college football game. And the best part of this is showing some school spirit, there is so much room for outfit planning when it comes to supporting your team. Whether you want to be that crazy fan with the painted face and colored hair or just wear a cute outfit with some of your team colors sprinkled in; its all up to you! So, even if you really aren't that into football grab some friends, cold drinks and some food and give it a try. You just might like it. But if your school is like my alma mater and doesn't have a football team, you could tailgate for other sports. Whatever is the most popular at your school, or do what I did and head to a big football school to watch some games.
Get to a Baseball Game before the Season's Over
I love baseball, but going to games in the Summer can be so hot; it makes the game less enjoyable. So, going in the Fall, when the temperature is starting to drop is the perfect time to enjoy some baseball. Another reason going in the Fall can be fun is that the season is winding down and your team could be making a run for the playoffs, so the games might be a little more intense.
Get scared at a Haunted House
One of my favorite holidays is Halloween, so I love a good scare. I love going to all the different types of haunted houses. It doesn't actually have to be a house, it could it a hayride, a train ride or even an amusement park, whichever is closest to you. There are also different levels of how scary that particular attraction may be and it may depend on the time of day. When I was little we went to one that the local colleges' theater program put on and they did a tour of the haunted house for kids and they explained how they did their makeup and other set designs which it was pretty interesting, which means there are opportunities to get out and not get too scared. But, I have also been to one that was so good, where the actors were really great at improv. They heard someone call out my name, they found me, started calling out my name, and creeping up on me. It was one of the scariest haunted houses I've ever experienced but it was awesome!
Go on a Ghost Tour
I've always wanted to do a ghost tour, but I have never had the chance to. I've heard great things about them. They are great ways to learn about the history of a city or a particular building. I am aiming to go to the Eastern State Pennitenarty, which is one of America's Historic Prisons, and it's know to be pretty haunted. Also, I know a lot of cities, especially historic ones (Charleston, SC or Philidelphia, PA), have walking ghost tours.
Pumpkin Picking
Pumpkins are one of the staples of fall. Usually, pumpkin patches can be found at apple orchards, but you may have to pay extra to get to that part but there are separate ones that are just for pumpkins. Pumpkin picking is all about finding that perfect pumpkin, but it is also can be an opportunity to take some cute fall pictures and to get decorations for your home.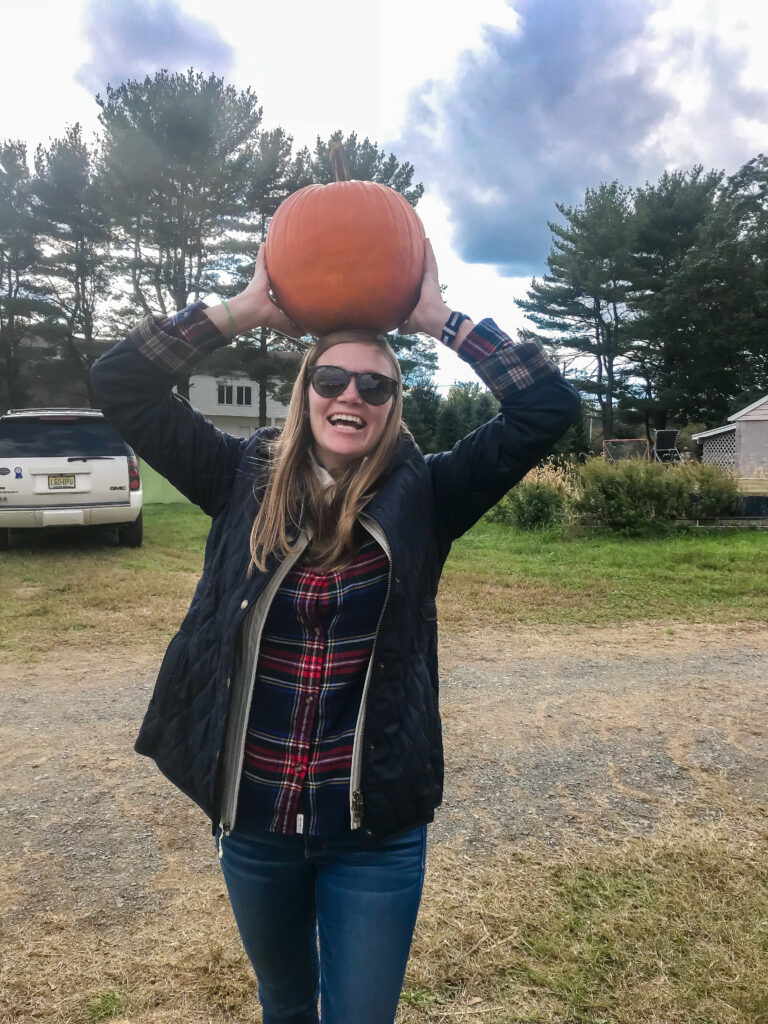 Carve a Pumpkin or Paint it
Picking pumpkins leads me to my next point, carving! This is my favorite part about getting pumpkins. I love picking the design, mapping it out, but mostly I love the carving! If you want your pumpkin to last longer you may want to paint it instead! It's also a great idea for table and other inside decorations. So go grab yourself a pumpkin and get in the fall spirit.
Celebrate at an Oktoberfest
This is a great way to have some new experiences, try new beers or if you aren't that into beers try some new pretzels (This is probably my favorite part). It's a fun way to get to know a different culture and the festivals they have. This is something that I've seen other people do so I'd thought I'd give it a try (since I'm German and all). You can always check your local bars to see if they have any events going on and give it a go. Last year I went to Oktoberfest Xfinity Live in Philadelphia and it was a blast!
Go for a Hike
November 17th is National Take a Hike Day, it's a good way to get outside and explore. It is also a good way to help support the National Park Systems and with over 60,000 miles of trails, you will have no problem finding one near you. If you aren't that big into hiking there are different trails for all levels of hikers, you can also just go to your local park and take a stroll through the wooded area.
Jump in a Freshly Raked Pile of Leaves
Raking up leaves is one of the biggest chores of the Fall season, I know it's a daunting task but this is a good way to make it a little more fun. Just grab the camera and let loose by throwing some leaves around. This is also great if you bring friends along!
Fall Foliage Ride
This could be done with some friends or by yourself. I would recommend going to a local or state park, with lots of trees or taking a drive down woodsy back roads. You can just walk or drive along and see and the beautiful nature scene that falls has created. It's a good place to put your phone down and just enjoy the fresh air. I also went on a Fall Foliage train ride at the Lehigh Gorge Scenic Railway! It was such an enjoyable experience, you were in vintage coaches that took you along beautiful tree-lined railways.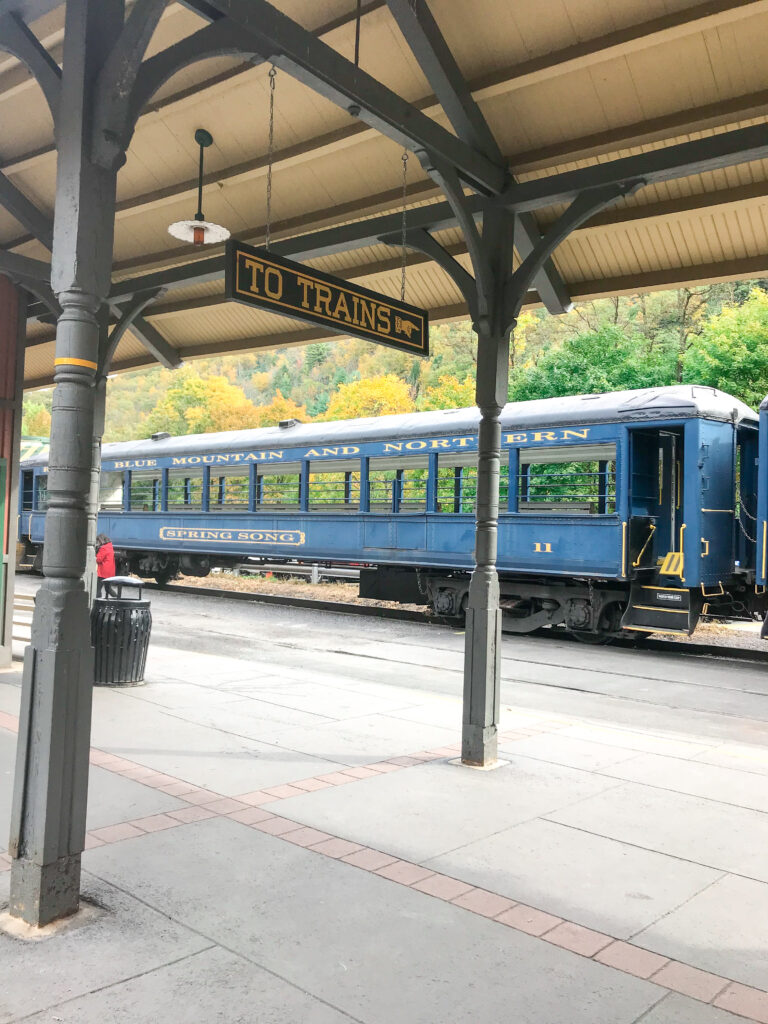 Host a Halloween Party
Nothing says Fall like Halloween. Halloween is like my second favorite holiday. Having a Halloween party is a great way to hang out with your friends and get creative. You can go all out with decorations or with themed food and even your costume. But what matters most is the time that you get to spend with your friends or family.
Make a Halloween Costume
Whether you are throwing or attending a Halloween party you are going to want to dress up. You can always go to your local chain Halloween store for the latest costumes. Or you can get creative and make one for you, your significant other or even your dog. I'm not saying you have to break out your mom's sewing kit and make it from scratch. It can be just some clothes you find in your closet or from a vintage store all paired to perfection.
Bake a Pumpkin Pie (or Cheesecake)
Baking is a really fun indoor activity. I enjoy it, and I love baking with my family. There are so many ways to get creative when it comes to baking. You can also choose to bake seasonal things. So since its Fall, you can try to bake a pumpkin pie or if you aren't that big into pie to try doing a cheesecake. My boyfriend and grandmother swear it's better than any pumpkin pie.
Attend a Fair
Fairs were a huge part of my college experience, right around the corner from my school we had a huge fairground. It also happened to be one of the oldest fairgrounds in the United States. A group of us would always head there at least once during the time that it was up. The best part is that they hold a concert every year and the first time I went it was one of my favorite singers was at that fair. Fairs are great because of all the different things they have going on. There's great food, fun games, crazy rides, and even places to shop. I always snag some cotton candy and funnel cake before I head home!
Enjoy all Fall has to offer, and get outside before it gets too cold!
I hope you enjoyed this fun Fall adventure bucket list! I had a lot of fun making it and can't wait to do all of these fun adventures.