10 Gift Ideas for $10
Christmas is right around the corner and you know what that means? Holiday parties are coming! I've been known to give a good Secret Santa gift or two. I killed it at my work's Secret Santa if I do say so myself. So, I thought I would share some of my favorites for this year! If you are looking for other choices, you can check out some of my other gift guides (I'll add some links at the bottom)! I know Secret Santas can be hard, especially if its for work or other people that you aren't close with. I also know that White Elephants can be hard because you want to find a fun, yet practical, gift that can be for anyone! Whether it's a secret Santa or a White Elephant party, here's 10 gift ideas for $10. I've also added a few tricks for pulling off the perfect Secret Santa gift!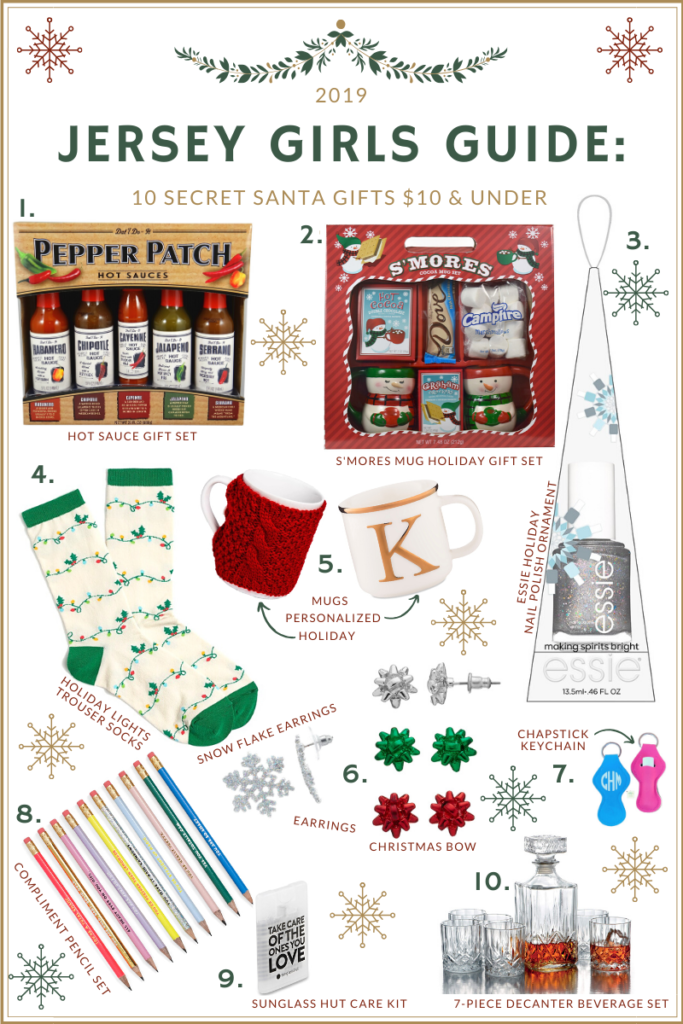 Guide Links
Tricks of the Trade:
Make sure you find out a few (I'd say at least 3) things the person you are buying the gift for likes (think favorite color, candy, or even coffee place). Gotta give yourself some options at shopping time.
If you are given a limit (like $10) and you get something below maybe get a gift card or some candy to go with it. ex: A cute coffee mug with a gift card to Dunkin or Starbucks, or fill it with candy! These little details can really put your gift over the top!
Don't be afraid to look for sale items! Sometimes you can get something you never thought of within the budget that you were given if you do a little extra research.
When in doubt personalize it! (not if it's a white elephant Ha Ha) But, personalization can add that extra thoughtful feeling to a Secret Santa gift.
Last but, certainly not least, get out there early! Nobody wants a rushed gift and trust me people can tell.
If you have an environmental conscience friend or you love doing your part and shopping sustainably check out my Eco-Friendly Gift Guide!
Thanks for reading!
– Kasey