Eco-Friendly Gift Giving
As my first gift guide of the season, I wanted it to be something that is super important to me! I think that everyone should be a little more aware of the impact that everything we use has on the environment! So I came up with a list of a few amazing products that are both super cute and helpful to the environment. Here is my guide to eco-friendly gift giving!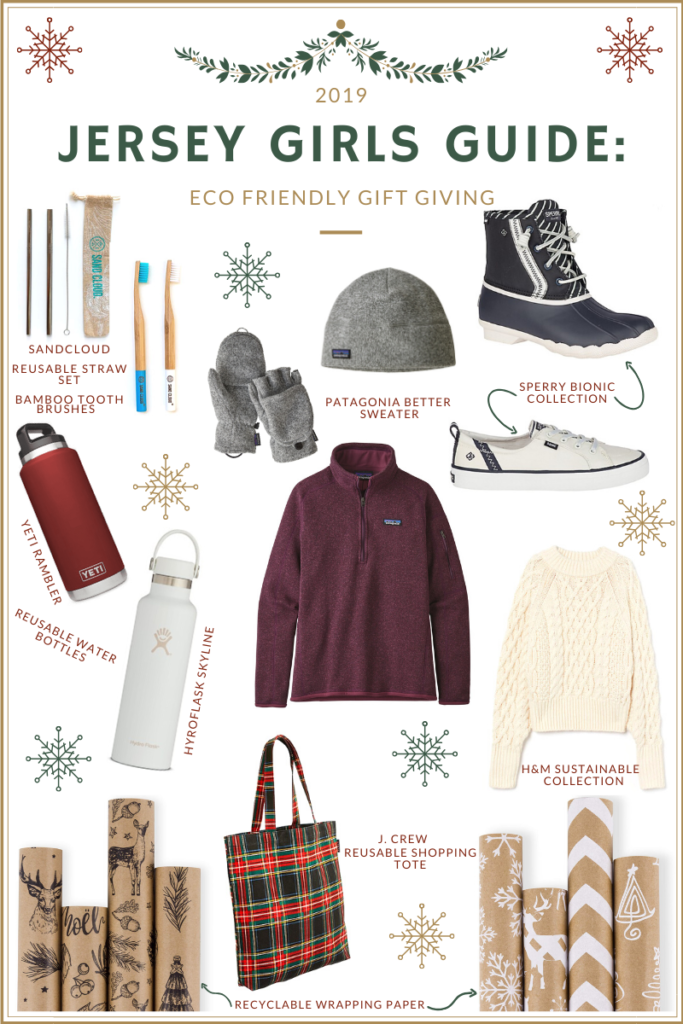 Gift Guide & Links
This is a great gift for those avid staw users, the set comes with a cute burlap pouch for storage and a cleaning brush! It also helps reduce the number of plastic straws that we are using.
Not only are these toothbrushes super adorable, they are also biodegradable and sustainable. They are a practical gift because who doesn't need a toothbrush! It also makes a cute stocking stuffer!
I personally love Patagonia. Their clothes are not only cute but they are practical. On their website, you can see that the Better Sweater Collection is Made of warm, midweight 100% recycled polyester fleece dyed with a low-impact process that significantly reduces the use of dyestuffs, energy, and water compared to conventional dyeing methods. You can get a quarter zip, a hat, a set of gloves and everything in between.
Sperry's is another company that is in the recycling game. They stated that on average the shoes are woven with about five plastic water bottles! This brand offers more than just a duck boot and a sneaker. So, I'm sure you'll be able to find something to fit your style. But, I would argue that duck boots are a must during the holiday season!
Reusable Water Bottles:
Using a reusable water bottle is by far one of the easiest ways to reduce how much plastic you throw away! They also make a perfect gift. I personally am obsessed with Yeti! I have a couple of them but the rest of my family (especially my sister) loves Hydroflask! They both work pretty well at keeping things cold and come in a wide variety of colors, shapes, and sizes! There is a perfect one for everyone!
This, to me, is super cool! H&M has a whole collection of clothes that are all made sustainably! It is such a huge step in the right direction for clothes that are being made today! On their website, you can find sustainable fashion pieces that make you both look and feel good. In my opinion, this sweater is the perfect gift to stay warm this winter!
You cannot go wrong with gifting a reusable tote! Everyone needs one and you can never have too many! These also make a great gift to hold another gift. It's a two for one!
That's a wrap on my gift eco-friendly gift guide!
Oh, wait! Speaking of wrap, I also found these super cute biodegradable wrapping papers! They are the perfect way to finish off your eco-friendly gifts! And not to mention they are as pretty as regular wrapping paper. I love how the white pops on the brown paper and the black look just like stamps!
Thanks for reading!
– Kasey