Classic Fall Wardrobe Staples
Summer is dwindling down, just last week we even had a few chilly days that had me longing for fall. But it was as I like to call our "False Fall". This happens when it's still summer but it gets a little chilly for a couple of days in a row. But then it's like BAM, Summer! And it feels like it started all over again and this usually happens right around when school starts (to really make getting back into the groove unpleasant) and then it's actually Fall. But, hey, I am so ready for those Fall adventures that are to come and not to mention Fall clothes. I am SO ready for jackets, vests, jeans, boots and, sweaters! So, in preparation for Fall here are a few classic Fall wardrobe staples that I find myself coming back to every year.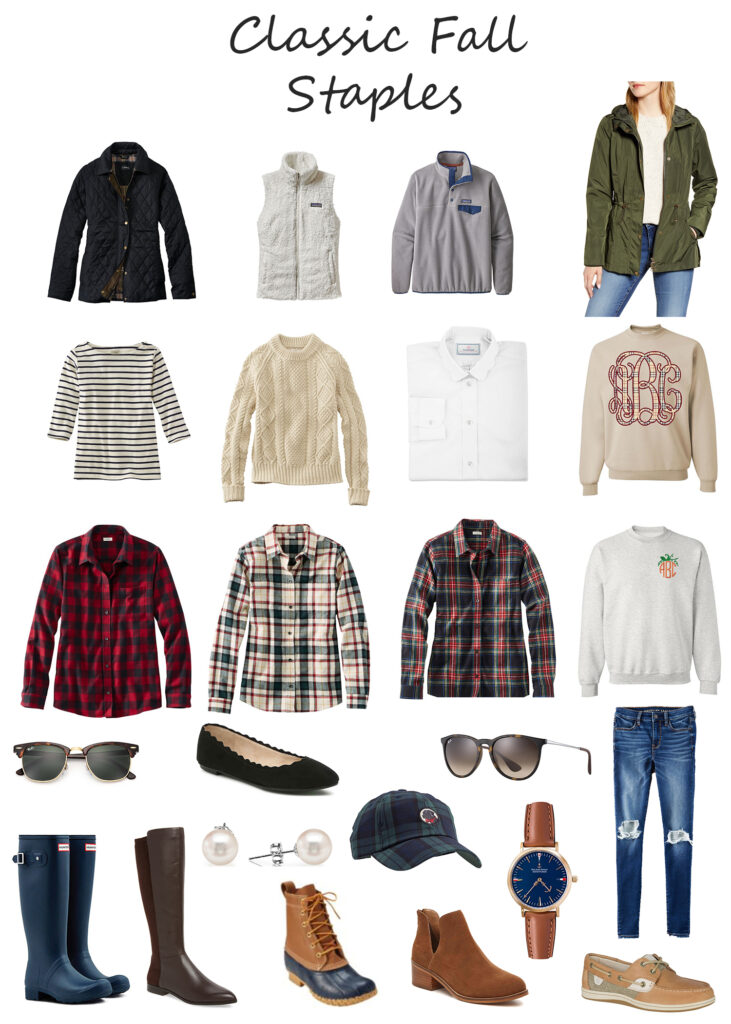 I love a good fall color pallet of different browns and greens, but I do like to add in some other colors like navy here and there just because it is one of my favorites! But what I love most about fall is flannels they are my favorite! You can wear them so many different ways, as a bottom layer under a sweater, a layer over a tee, or as just a regular shirt. Don't forget you can even wear them tied around your waist as a bonus layer!
Here is a list of some classic Fall wardrobe staples, I've also provided some links to the items that can be found in the image above!
If you like Fall as much as I do, you will love my Fall Adventure List. It's the perfect way to wear all of the super cute outfits you can come up with from this list!
Thanks for reading!
– Kasey