My New Favorite Fall Apple Picking Outfit
If you read my post last year An Apple a Day you know every Fall, I love to go apple picking! Is it really Fall if you didn't take a trip to an apple orchard? I went back to my favorite place, Eastmont Orchards, which happens to be the one I have been going since I was a kid. This time I went pretty late in the year so there were not a lot of options for apples. They only had two kinds of apples to pick from, and they were both red. But I still got to pick some so, it was worth the trip! A note I've made for myself is that, if you want to pick a ton of apples I would recommend going early in September!! Here are some photos of my trip to Eastmont Orchards featuring a super cute Fall apple picking outfit!
I wanted to share with you this adorable Kiel James Patrick dress along with my favorite Fall shades! I purchased a flannel dress from KJP last year for Christmas and loved it so much that I knew I had to get another one for Fall this year. So, when they released this one, I was stoked! Not only is orange a great Fall color it's also METS colors!! You legit can't go wrong with blue and orange! The sunglasses I am wearing are Ray-Ban Erikas, and they are the best accessory for Fall (one could say they are the apple of my eye, this Fall, and every Fall). The tortoiseshell frames and brown lenses are amazing. The lenses are like an Instagram filter for your eyes. They really help enhance the color of the leaves during the Fall season.
Links for everything are at the bottom!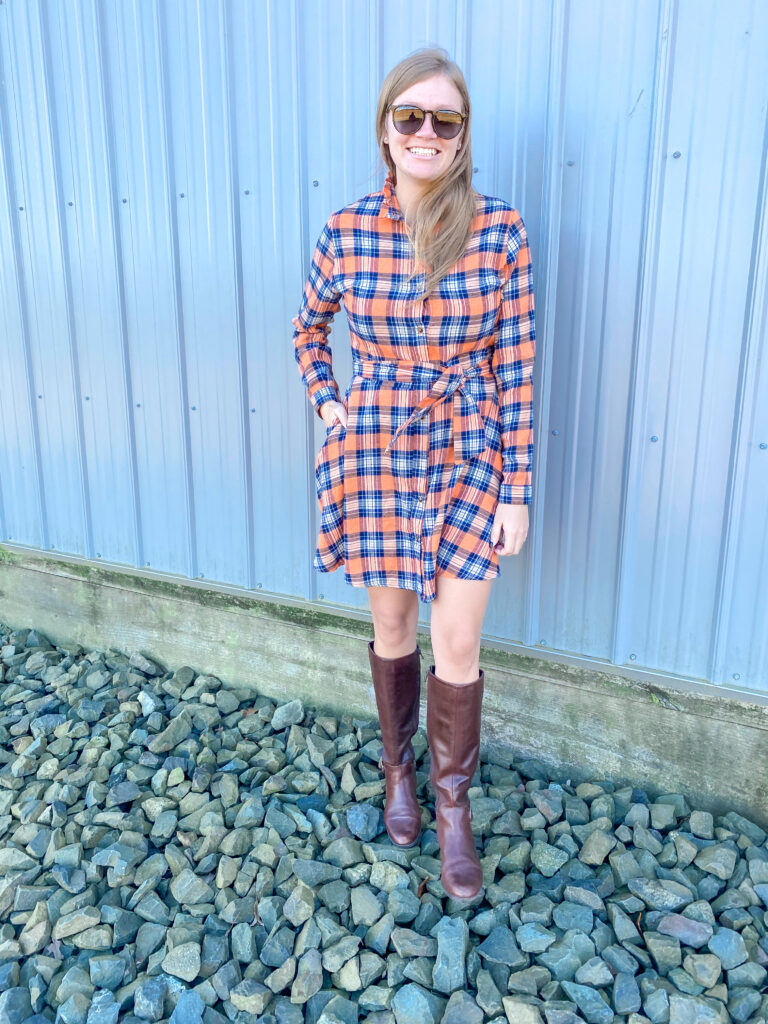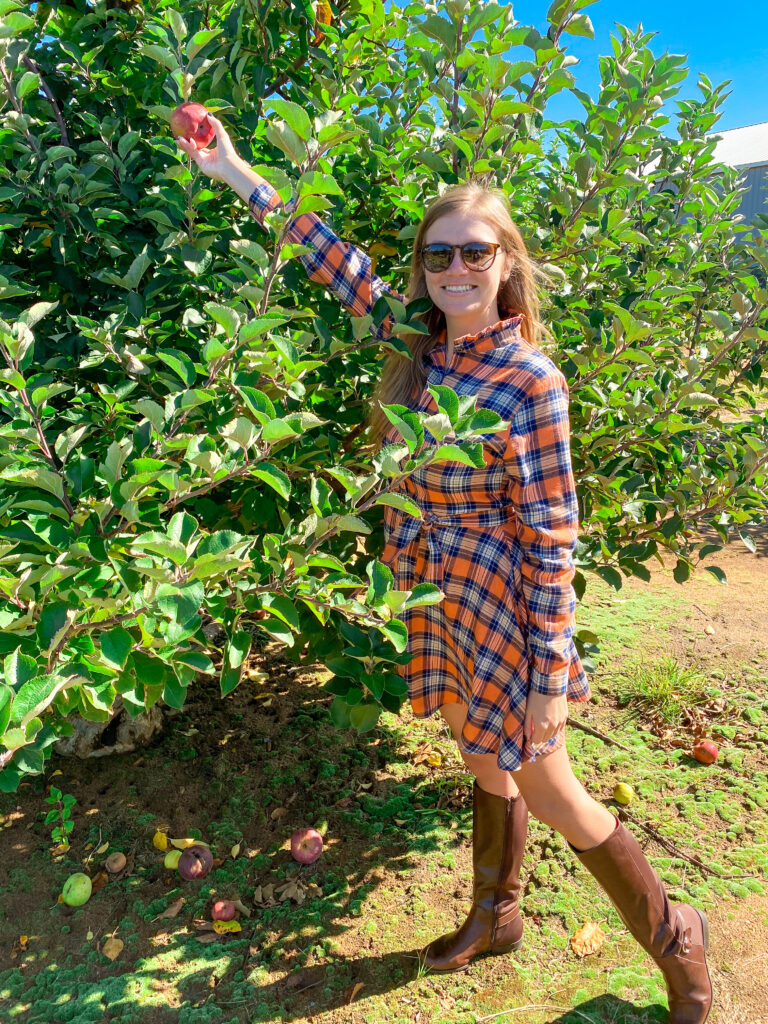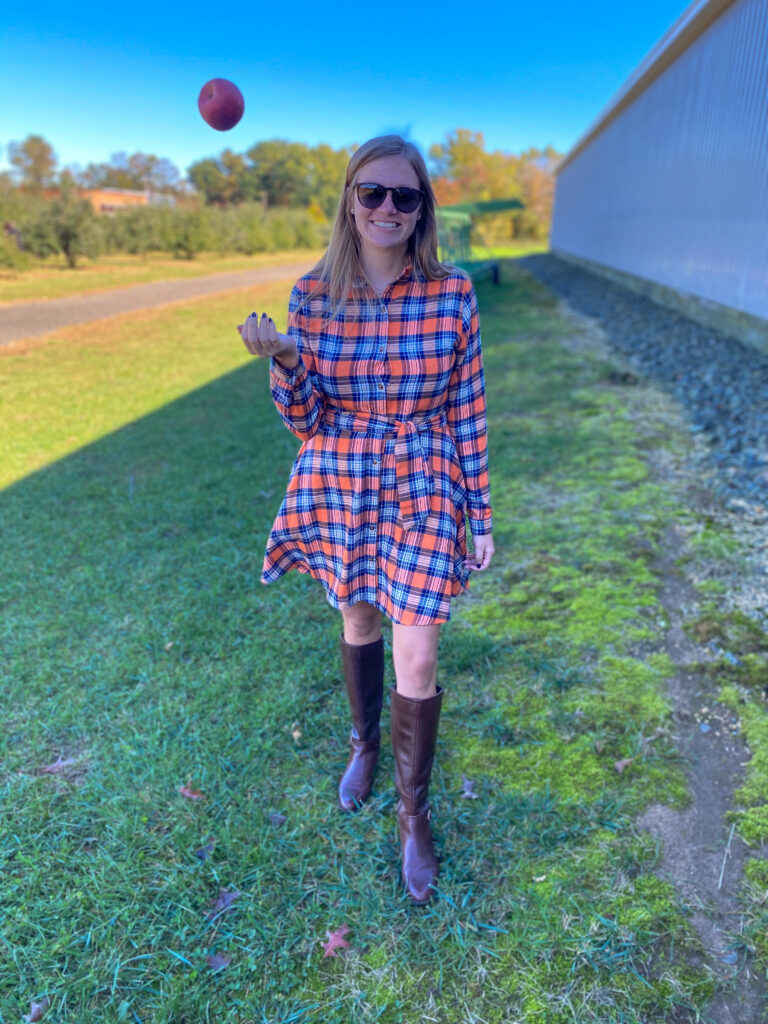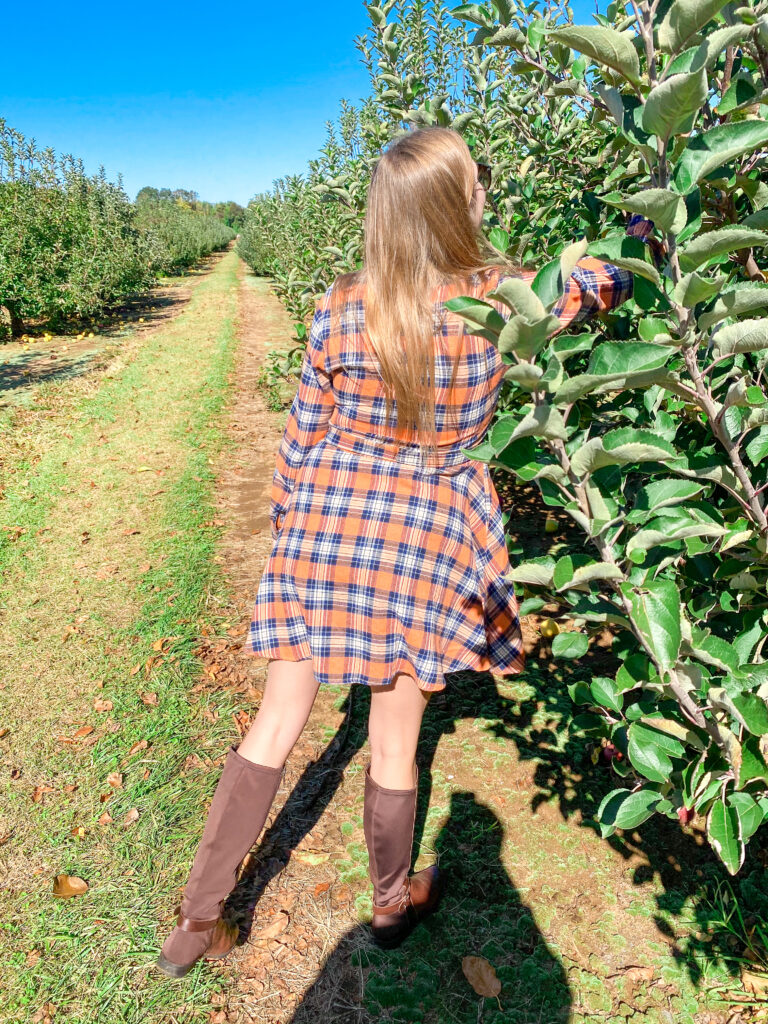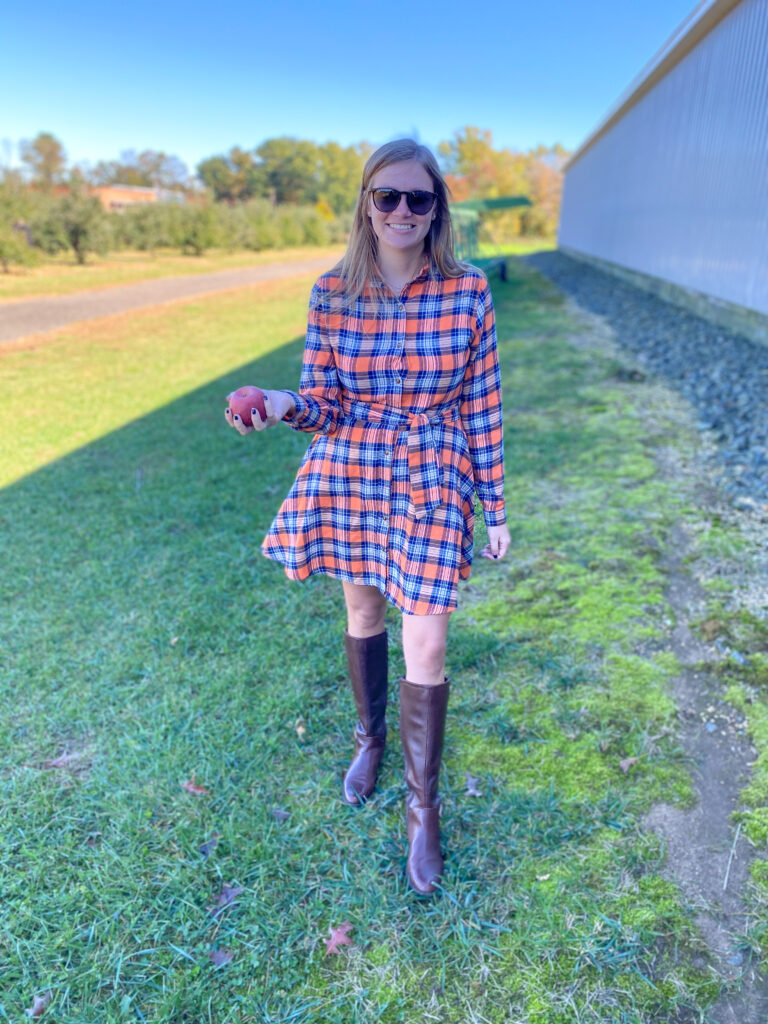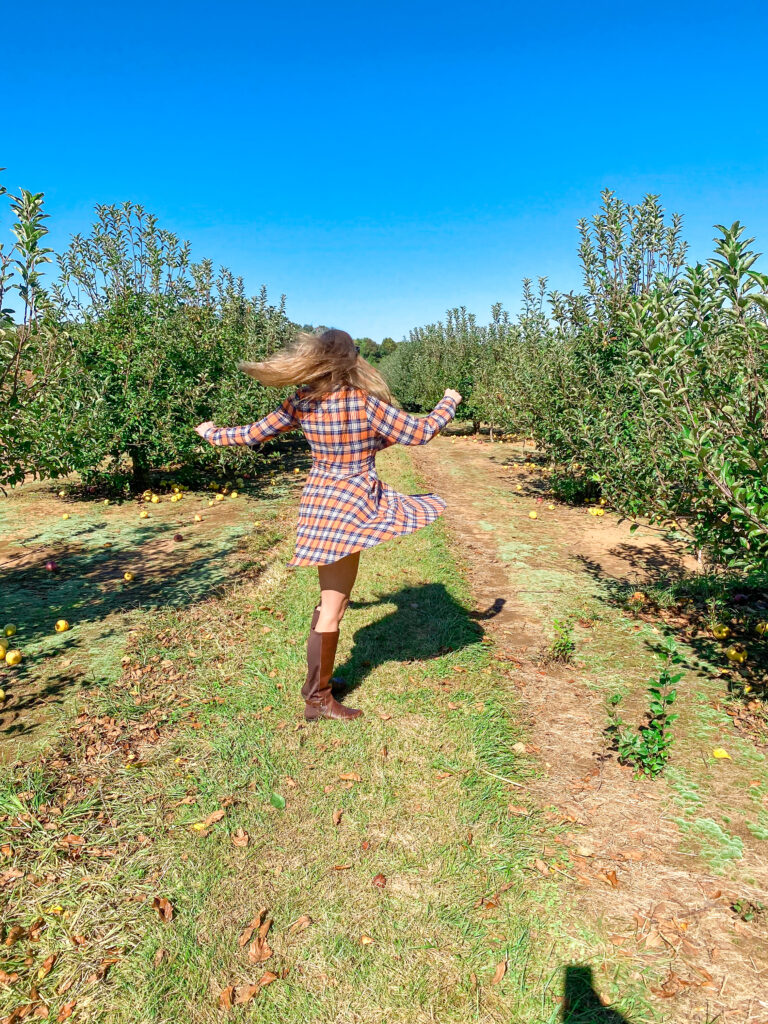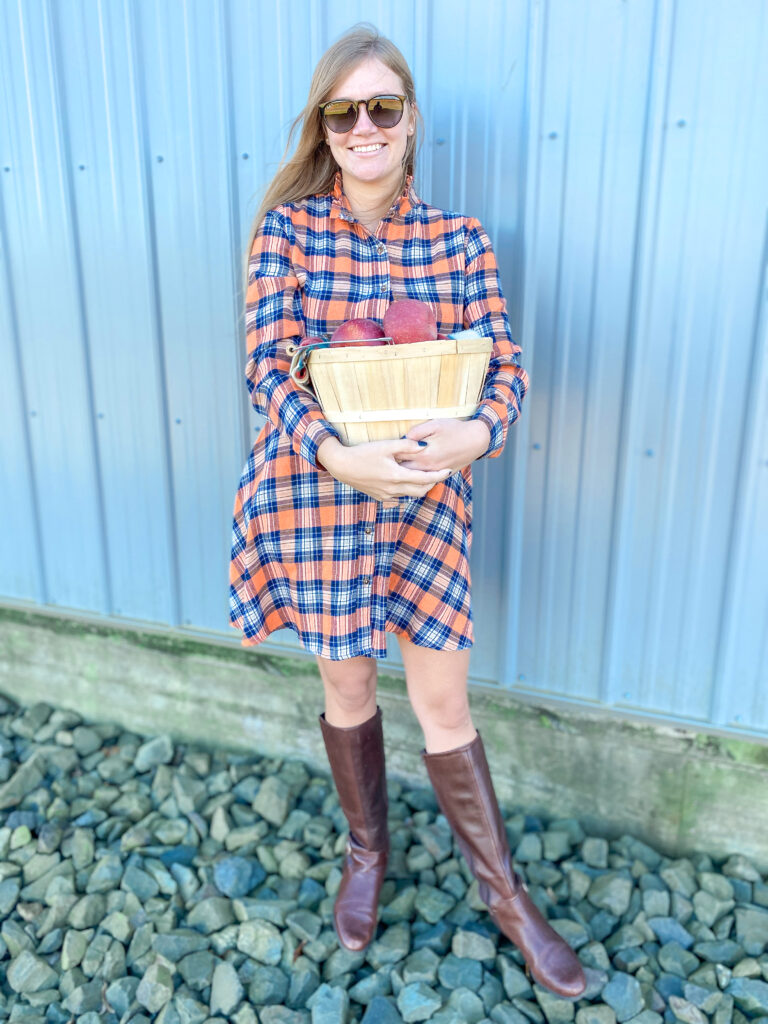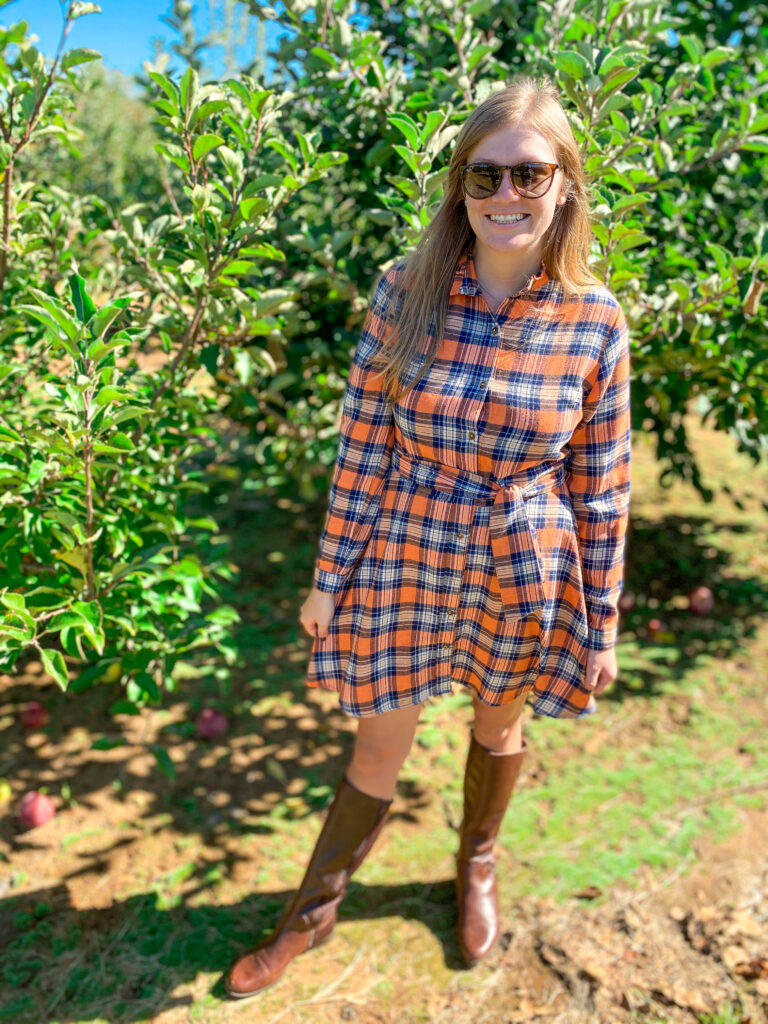 I also snagged these perfect socks from Kiel James Patrick along with the dress. You can't go wrong with apple picking socks! They are both super adorable and warm. Perfect for wearing with your Bean boots! Also, if you haven't seen them, I shared two great posts on styling duck boots and getting your first pair of L. L. Bean boots to help find the perfect boot and style for your KJP socks.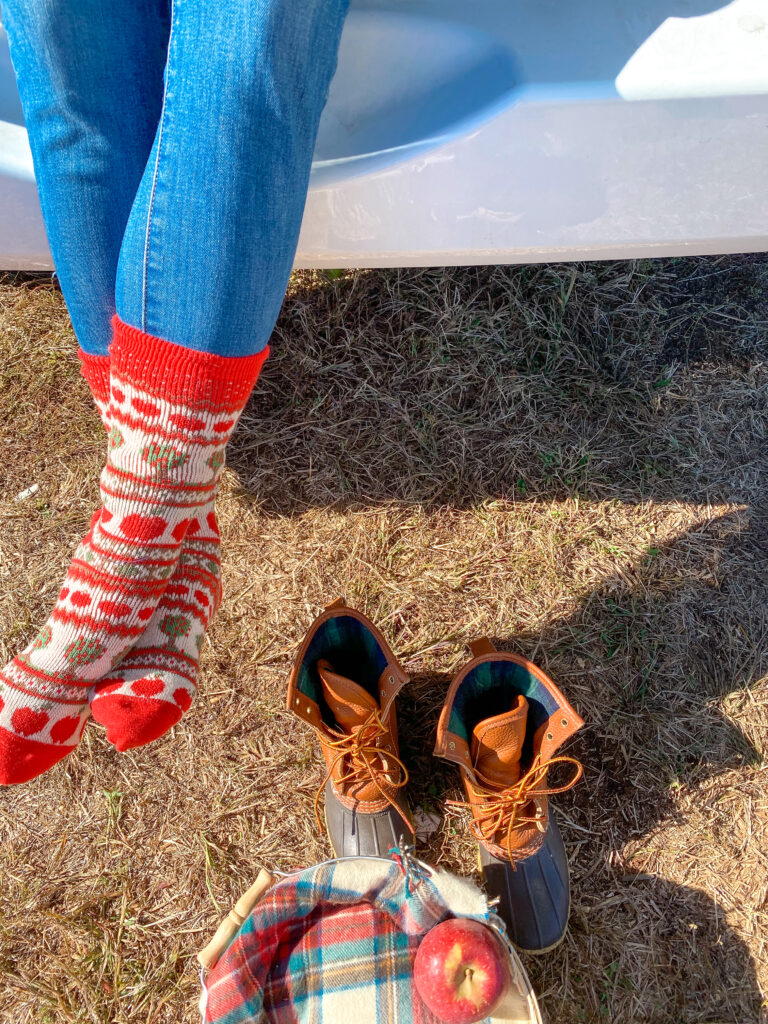 Here are the links to everything in this post

Thanks for reading!
– Kasey