A Cute Christmas Outfit
I can't believe Christmas is almost here! With Christmas coming it means parties and church, which means you are gonna need some outfit ideas. When I think of this holiday, the first thing that comes to mind is red! I love a good Christmas-y red and it pairs perfectly with plaid! I love plaid and I found the cutest skirt on Black Friday. I thought it was perfect for a Christmas outfit! Since it's freezing here, I decided to go with a cable knit sweater and my rainboots with some warm boot socks! And let's not forget having a cute coat pull it all together. I love wool/wool-blend coats, they are so fun and adorable but they are also very warm! Who doesn't love something that is both practical and fashionable? To be more festive I put on a cute pearl necklace! It's so simple but it adds a ton to any outfit. Here's a cute Christmas outfit idea!
Outfit details at the bottom!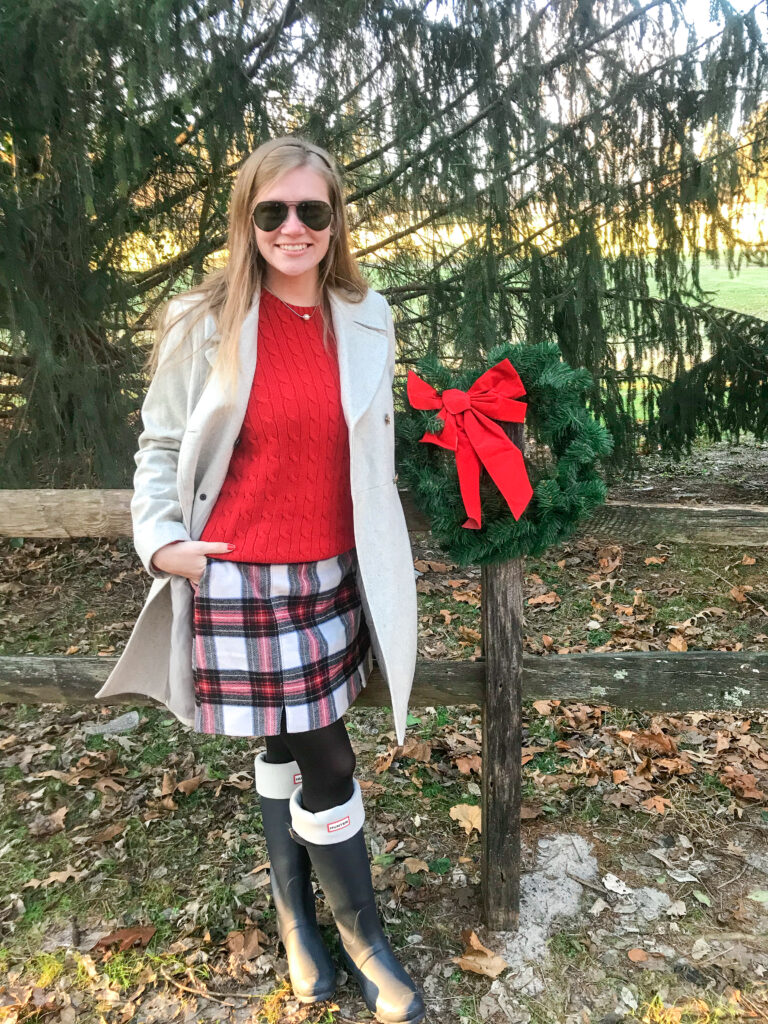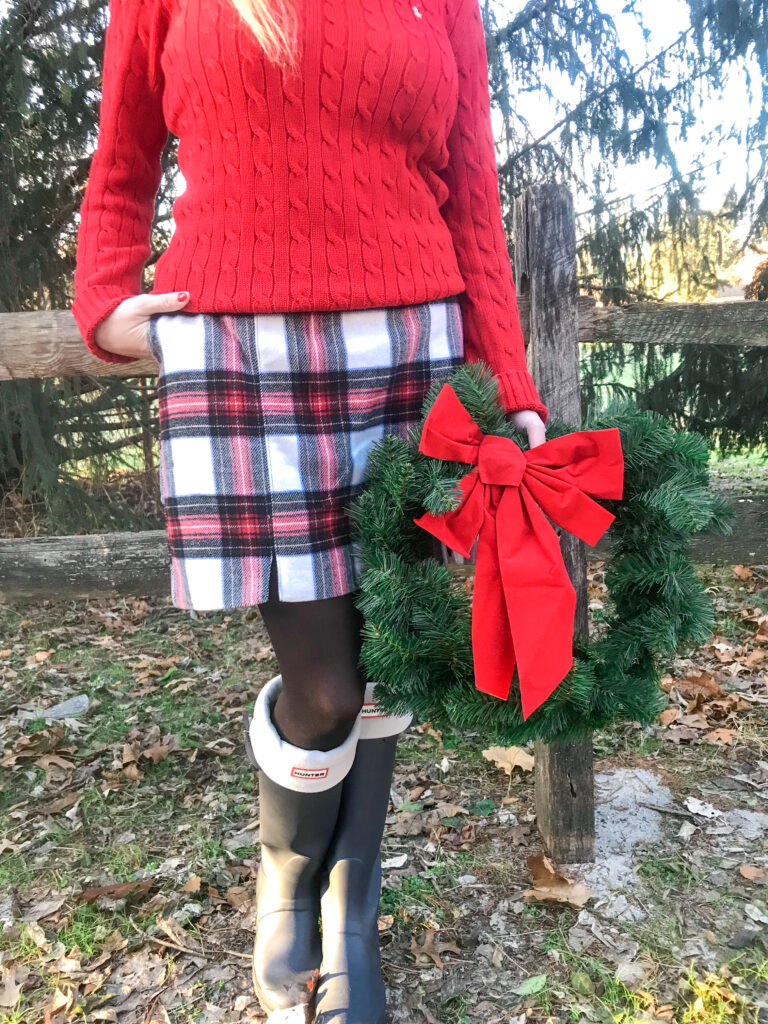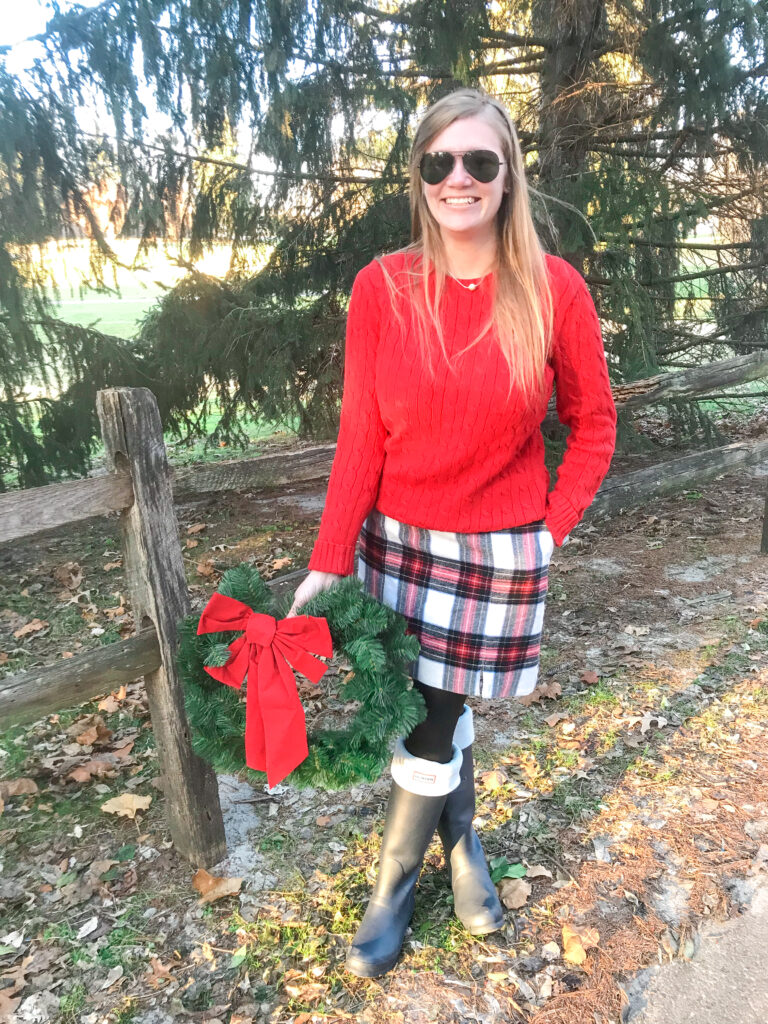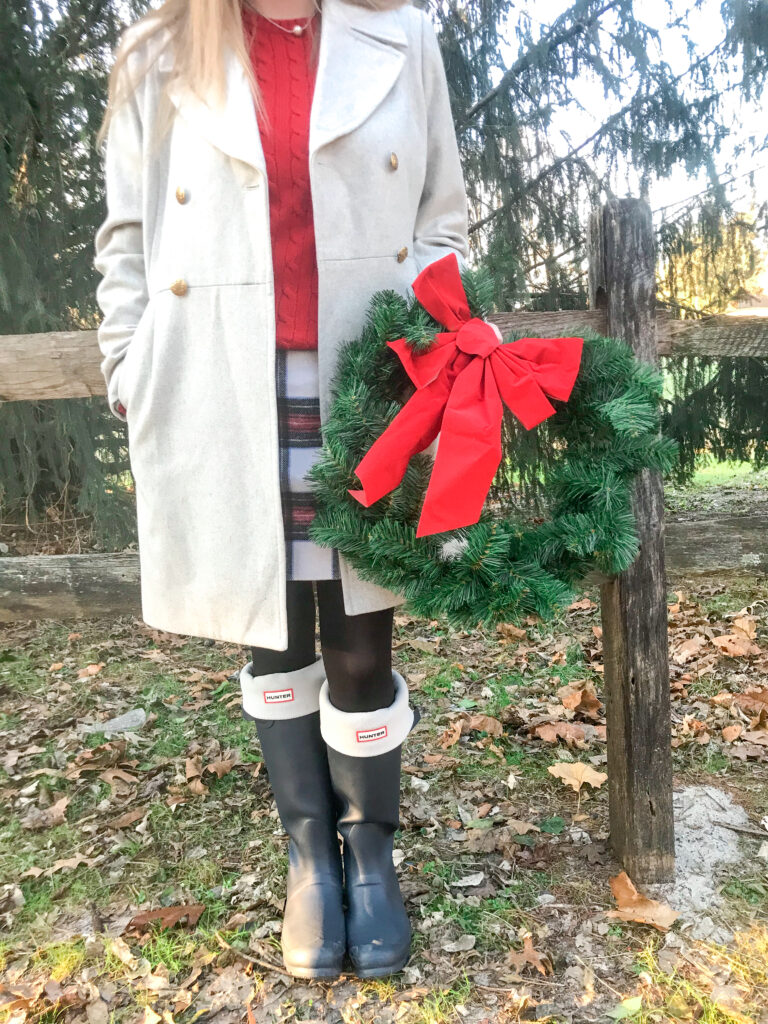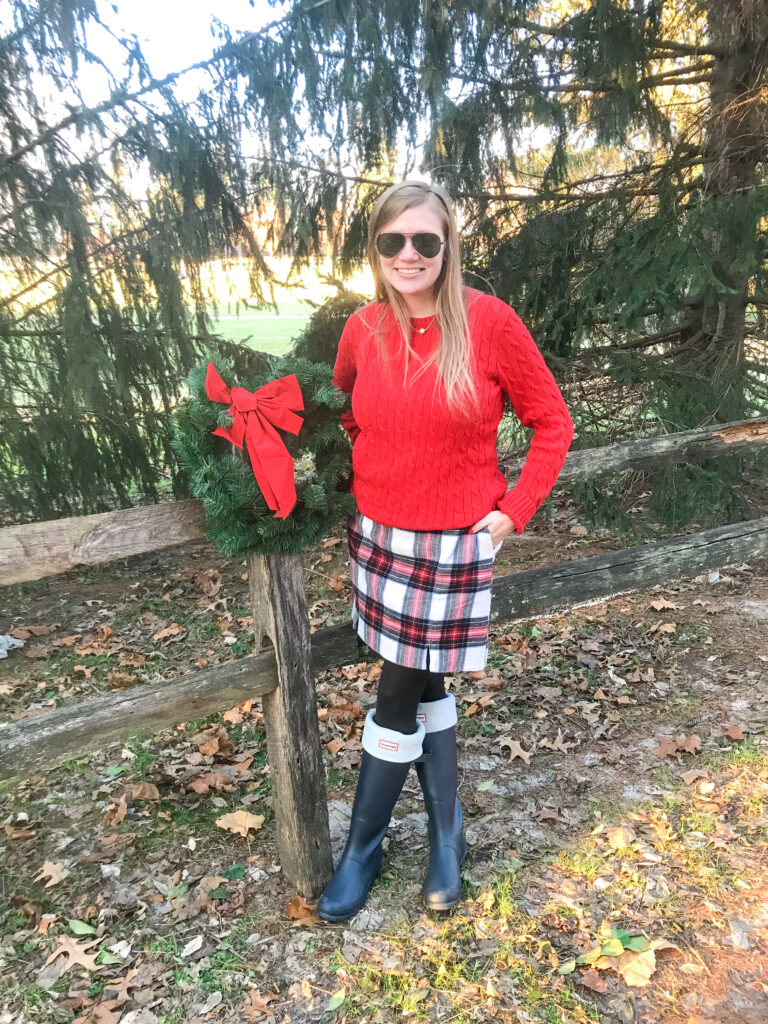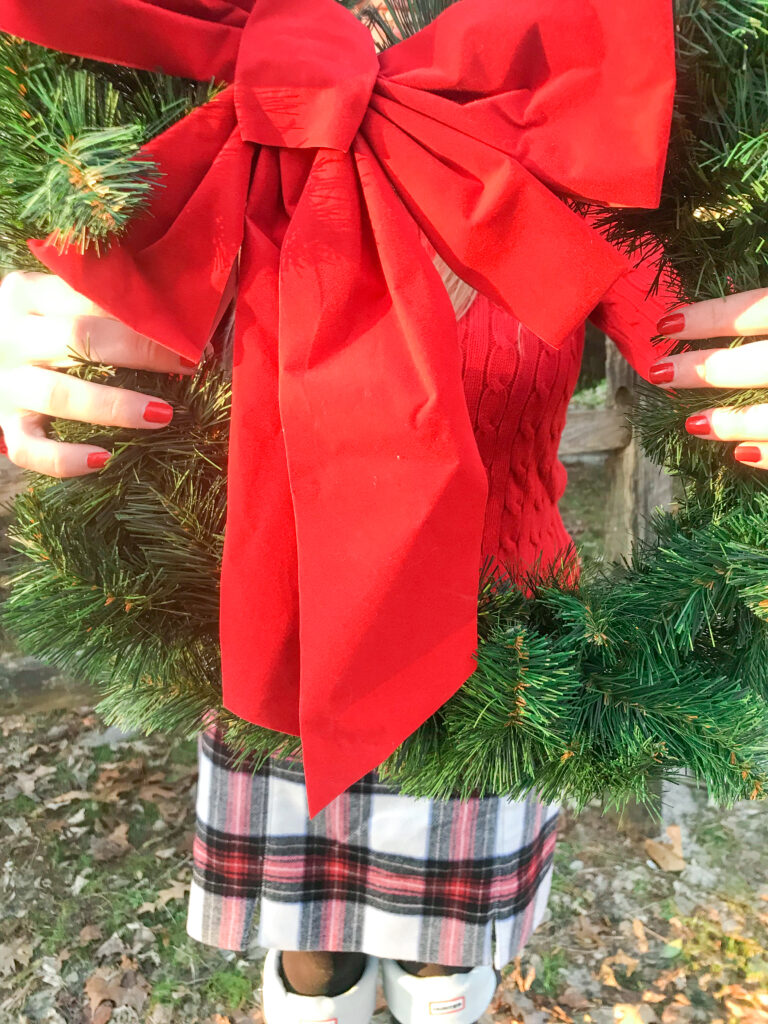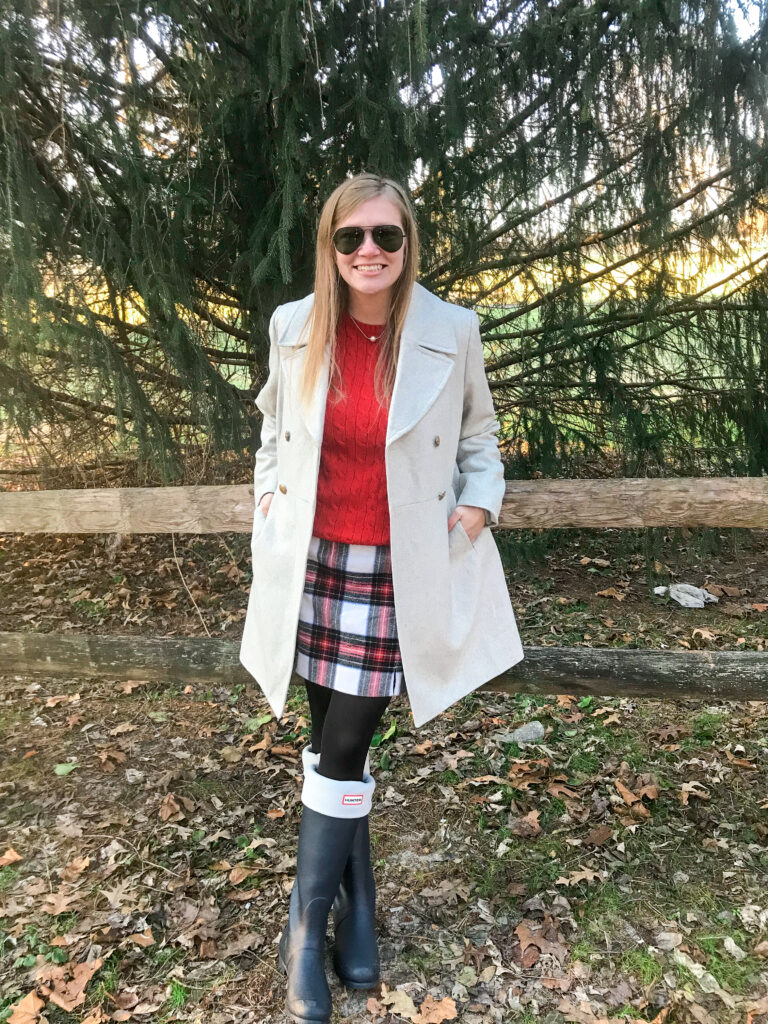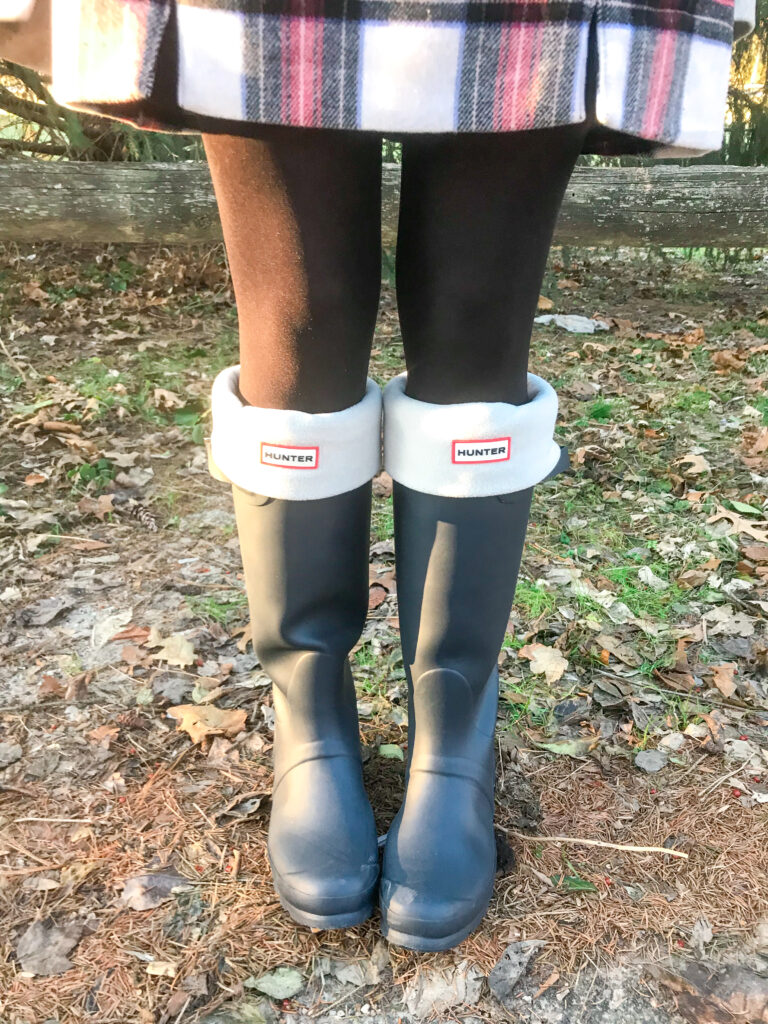 Sweater: Ralph Lauren | Skirt: Hollister (similar) | Boots: Hunter | Socks: Hunter | Sunnies: Ray-Ban | Headband: J. Crew | Coat: J. Crew (old)
Want more holiday content and inspiration there is no better place than a Christmas movie! I also have a super fun post sharing some adorable sweaters!
Thanks for reading!
-Kasey