Hallmark Holiday Movie Style
It's finally that time of the year where its Christmas movie galore! So, I am not gonna lie here, I have been watching the Hallmark Channel waaaaaay too much. It's so addicting. I was sitting here movie after movie jealous of how perfect all those little Christmas towns were and how cute the main characters were always dressed. And, even though it looked like it was freezing, they still looked good. Then, I noticed that certain things (other than the plots) carry over from movie to movie. It's the outfits! So, pour yourself a big cup of hot cocoa and grab your Christmas cookies because today I am going to break down how you can look super cute while beating the cold in true Hallmark Holiday Movie style!
So, here is what I noticed. The characters always, I mean ALWAYS, have adorable boots! But, they are all different, some are snow boots, some are more like riding boots, but I think most are the little booties. They are always just simple ones that complete their outfits!
Here are some super cute boot ideas:
Next is the most important part, the part that I am most jealous of, the coats! They always have the best coats, I can't handle it! I am also super obsessed with coats, they are my favorite! You can truly never have too many coats!! The characters always have two to three super cute coats for the entirety of the movie.
Now, let's break down the coats. They can have long coats, pea coats, puffy coats, and so much more! There are tons of coats that have popped up in these movies but there are so many more coats out there! The coats that they wear in the Christmas movies have a few things in common and that's what I am going to focus on. They are mainly wool or wool blend and not the puffy coats, while some times the other characters might be seen in a puffer coat, the main character rarely wears one. Next, it must and I mean must have big buttons, it doesn't matter is they are a single row of brown or if they are a double row of brass, it just needs some big buttons. The rest is up to you! You can choose the length you want, the color, and even choose a pattern!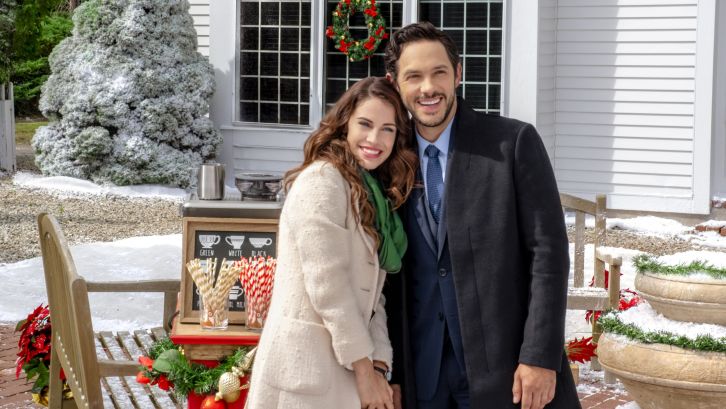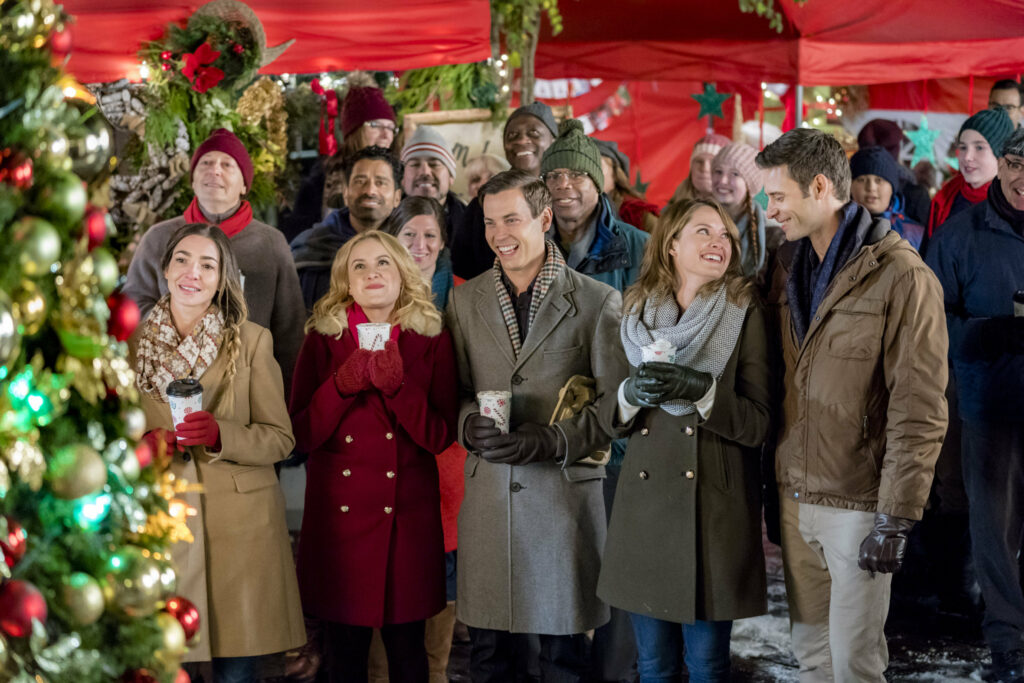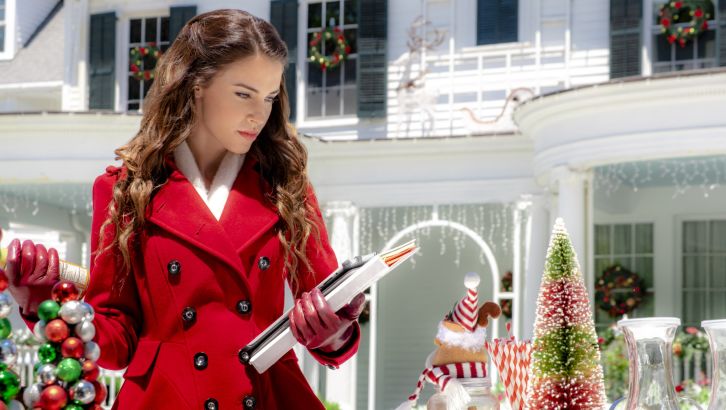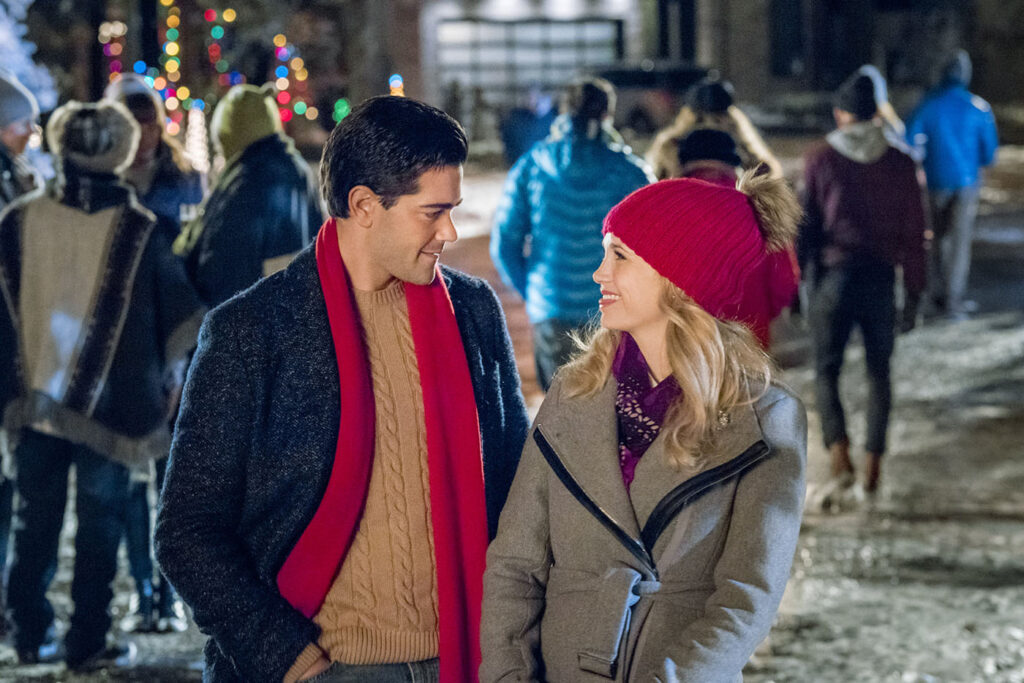 I found a bunch of super adorable and affordable coats that would fit any Hallmark Movie!
Let's not forget the accessories! You need all of the accessories to pull off the super cute and cozy look of a Christmas movie star! The only accessory that is a must is a super cute, yet warm, scarf. You cannot leave the house without a scarf to compliment that adorable coat you are wearing. It does not matter if it is tucked in, wrapped around or hanging straight, it's a must!
Lastly, is the hat. This is important because you have to know when to wear one and when to not. While hats (especially pom-pom hats) are fricken adorable, and they are perfect to compliment to any outfit. You have to think about your hair (unless it is actually freezing, then, by all means, wear a hat, wear two hats even!) just make sure you know what you are getting into because hat hair is the worst. Of course, when wearing a hat, it does not hurt to match them to a cute pair of gloves or mittens!
Look at these cute hats and gloves!
Oh! And you can't forget the scarves!
And that's how to dress like a Hallmark Movie Star! You can also add your own touches like adding a cute bag for a pop of color, or spice it up with some jewelry! As I said, I have been watching so many movies and noticed many of the characters' jewelry might be by Kendra Scott or they just look alike. I also think that the bags are very similar to Kate Spade! But, it's all up to you!
Another, less Hallmark, way to beat the cold is by wearing fair isle sweaters they are so festive and warm!
Do you love watching Christmas Movies? Which ones do you like? I (obviously) really like Hallmark's but Netflix has some pretty good ones too! Let me know in the comment section which one is your favorite!
Thanks for reading!
– Kasey