Fun Fall Wedding Guest Dress
A few weekends ago I attended a small wedding ceremony. It was my first COVID and, more importantly, a Fall wedding. This Lilly Pulitzer dress is the perfect Fall wedding guest dress. It was simple but, the high, embellished collar made it more formal. It's the perfect length. It came to a little bit above my knee. The best part of the dress was that it's not heavy, perfect for warmer weather like the Fall we are having now and reception halls once the dancing starts. I just love navy so much and it's the perfect color for Fall and every other season. So, I can wear it again and it's not limited to a one-time wear.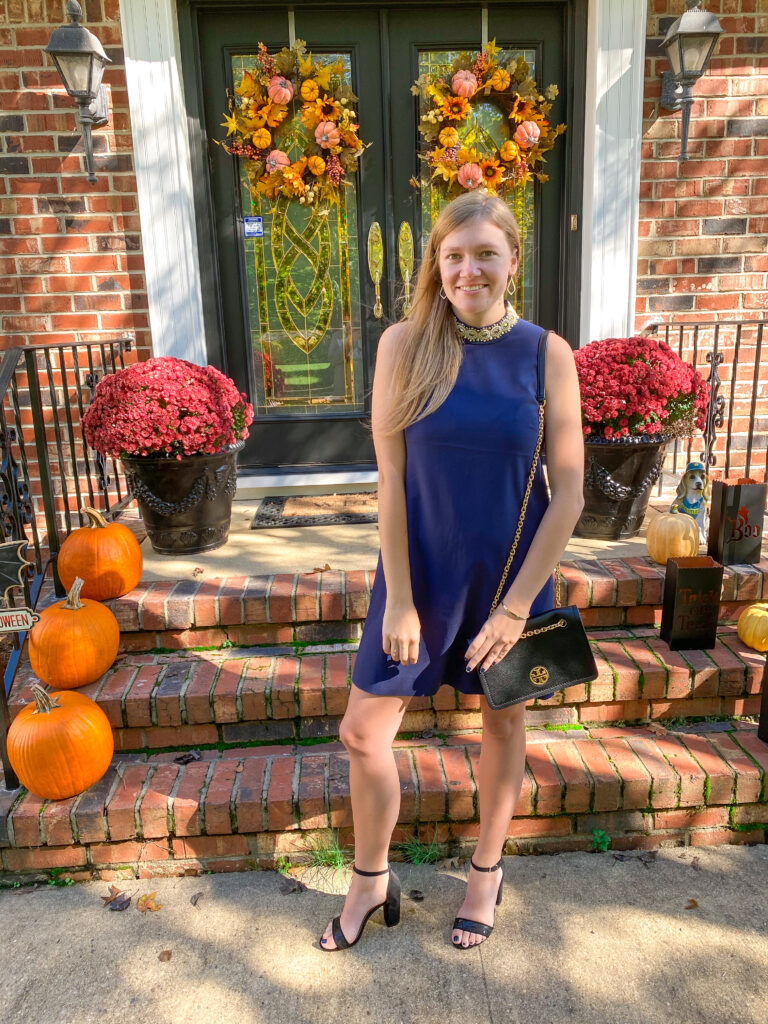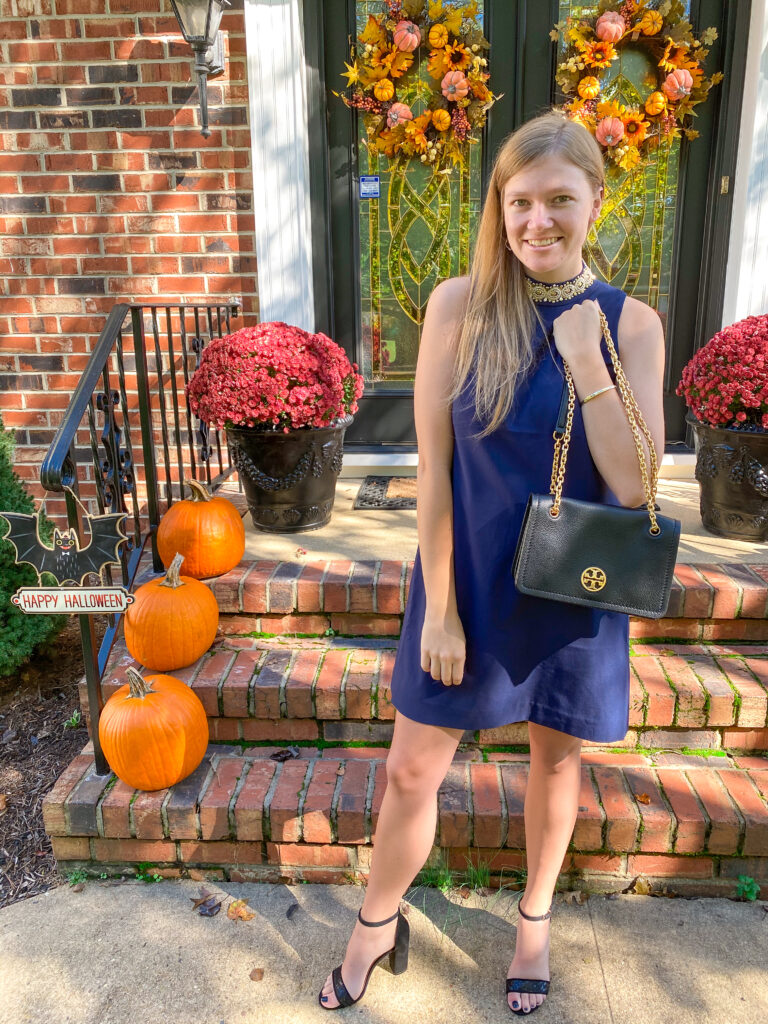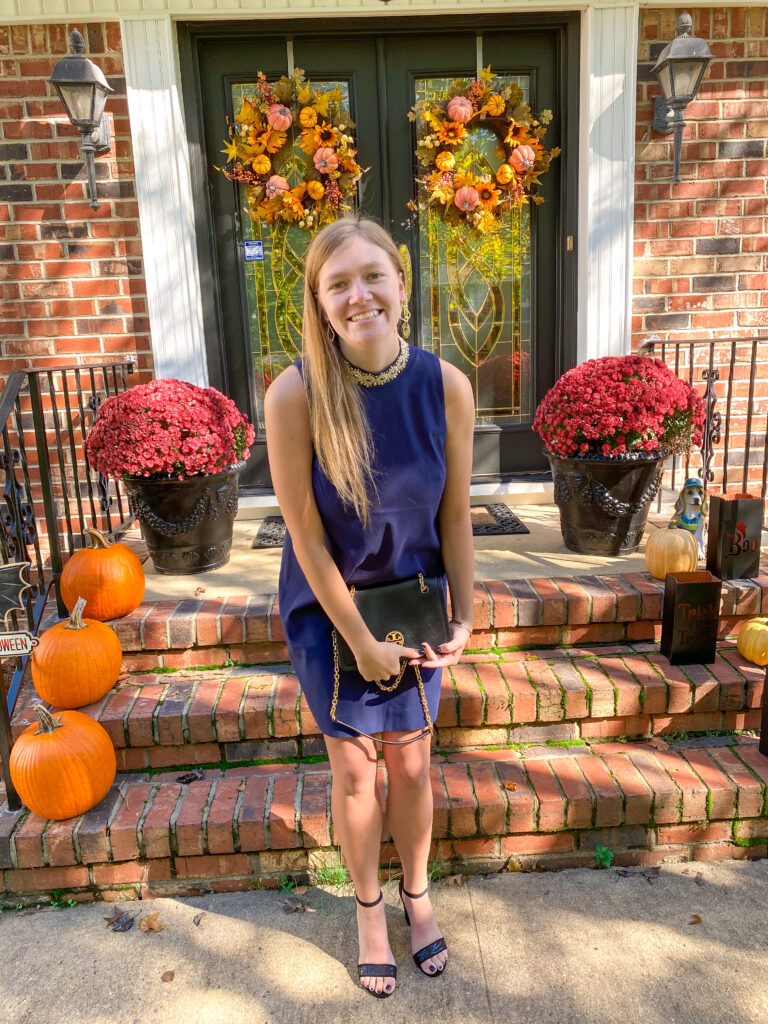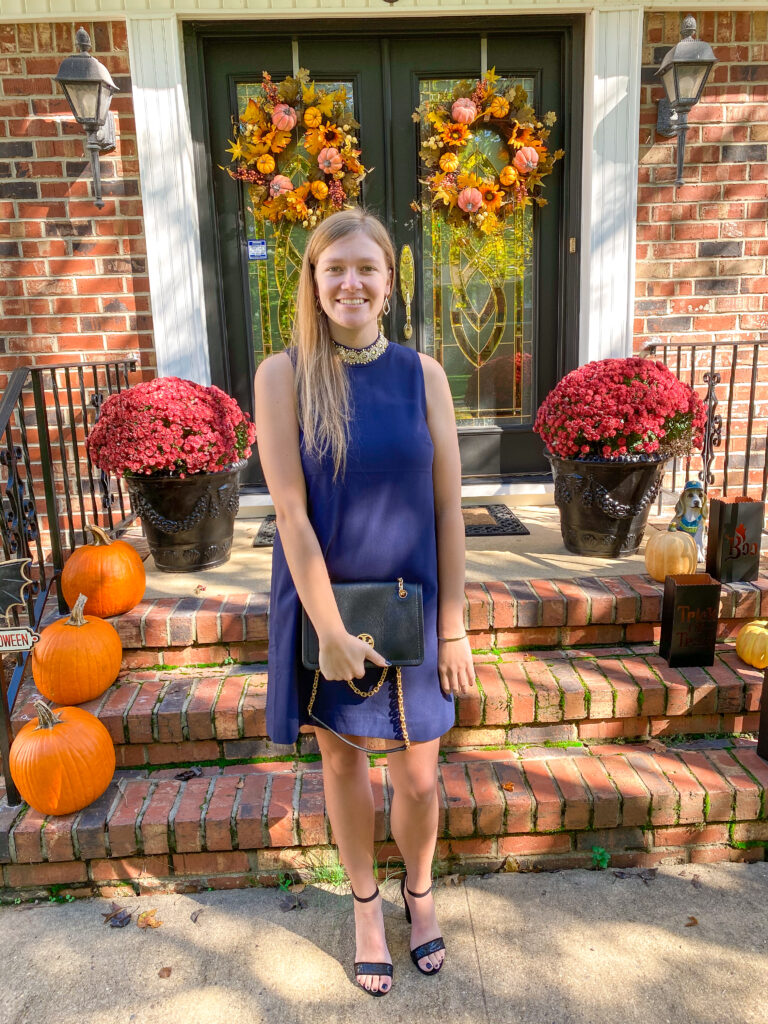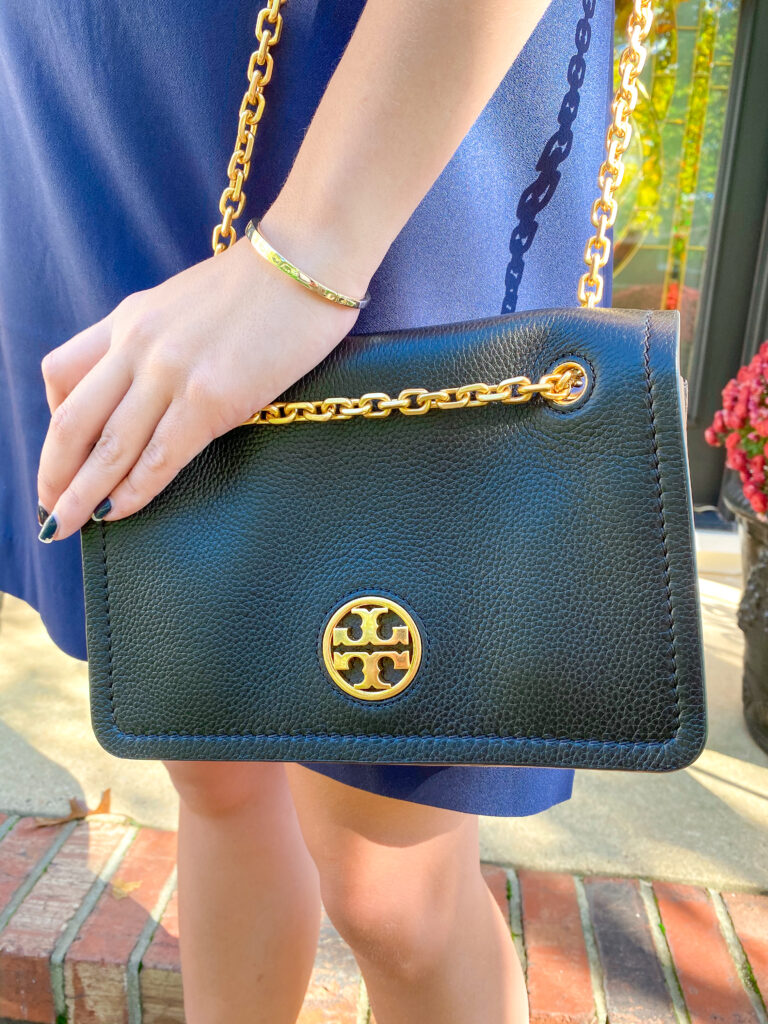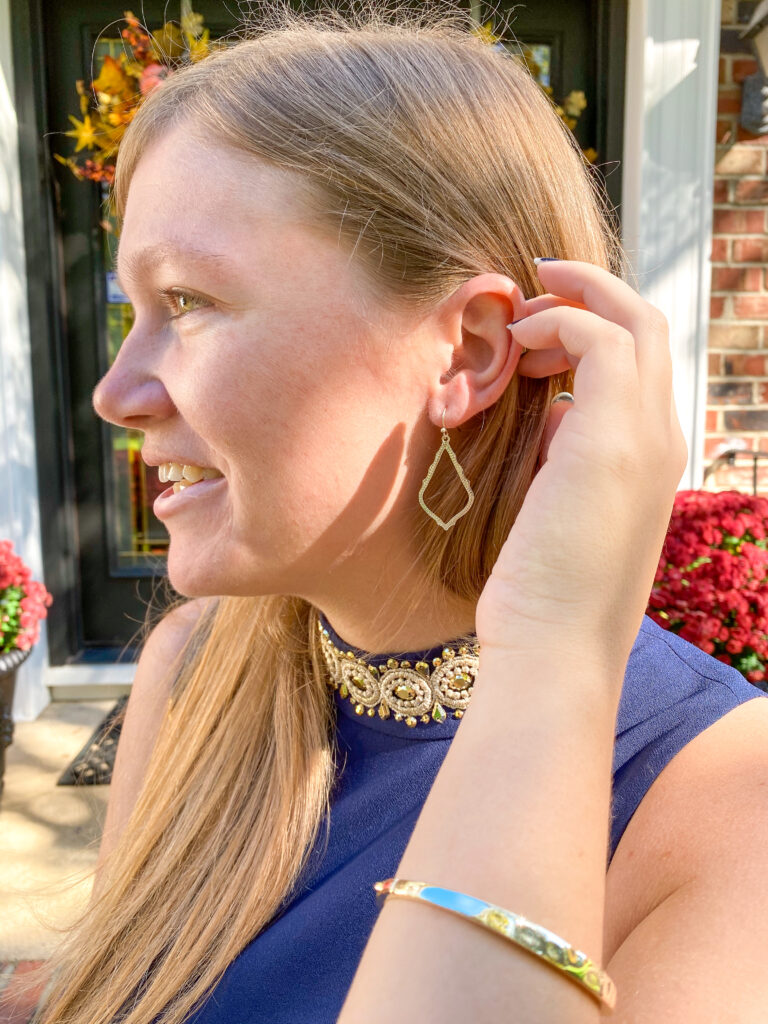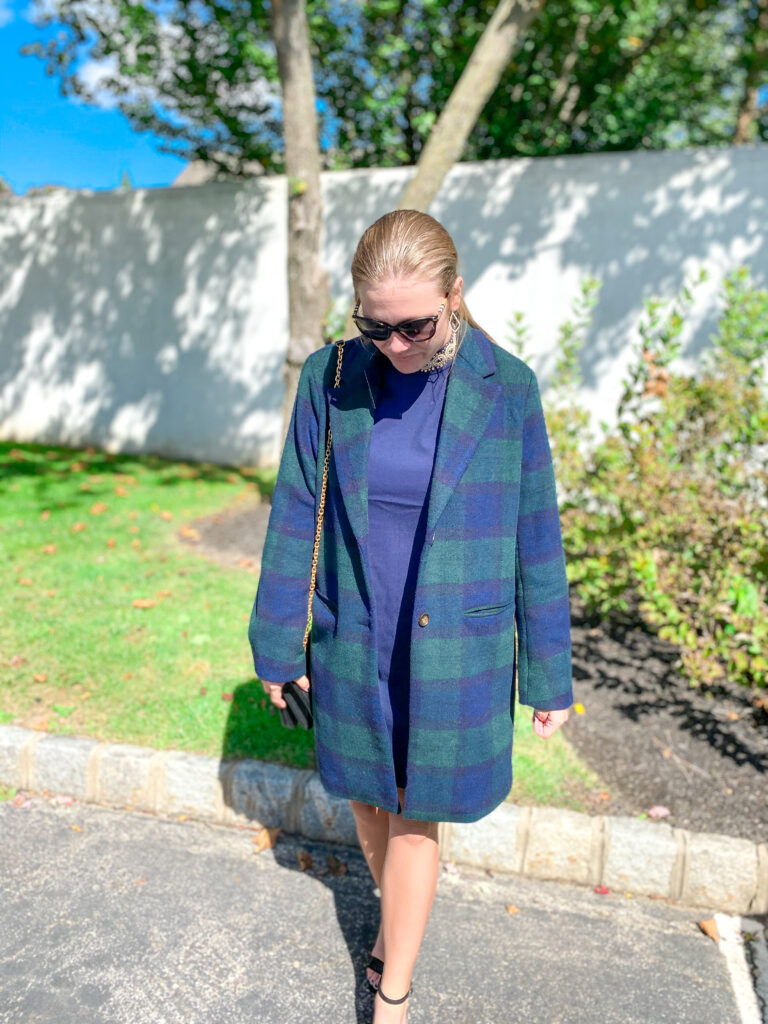 Since this dress has an embellished collar, there is no need to wear a necklace, so a nice pair of earrings and a bracelet will do the trick. A small crossbody is a terrific addition to any outfit, especially if you are going to a wedding. You need to be able to hold a few things, but don't want to carry a big bag. And nothing pulls the whole thing together like a fun patterned coat (since it can be chilly in the Fall) and a pair of sunnies.
Here are the links to everything in this post!

Thanks for Reading!
– Captain Kasey