5 Super Cute Holiday Pajamas
Now that it gets dark around 4 o'clock, I live in my pajamas. It legit feels like it's midnight all the time. Every year, just before the holidays, I love to get a new set of holiday pajamas to get into the festive mood. I usually try to get my boyfriend a similar pair (close but not super matchy matchy) so, make sure you follow me on Instagram to see what made this year's cut! This year I started a little early (since it's 2020 and there are no rules). I wanted to share some of these fun and cute holiday pajamas, along with some cozy ones for any season.
These super comfortable looks are perfect for bingeing your favorite Christmas movies, playing some festive games, baking your favorite cookies, or snuggling up with a mug of hot cocoa. Last month, I saw an ad on Facebook for a super cute Hallmark Channel Holiday Edition of Monopoly. I knew I needed it; I just love Monopoly, especially limited-edition ones! Here's a fun fact: I actually used to collect different versions of them. It's my all-time favorite game!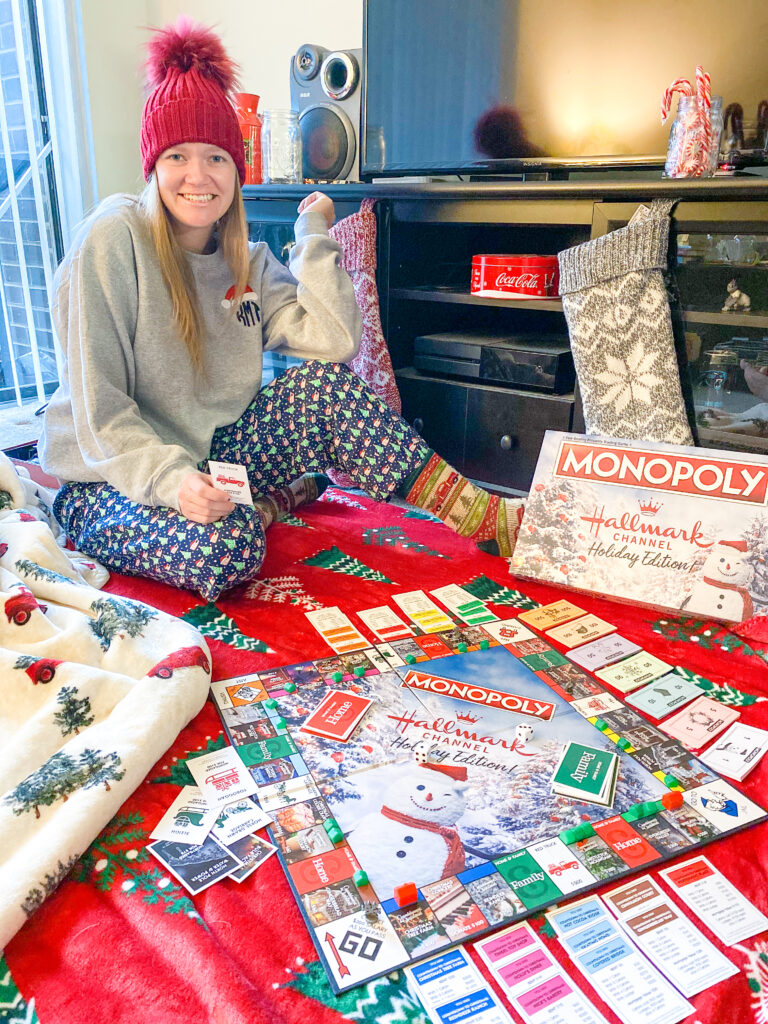 For more monogram fun check out my Monogram Lovers Gift Guide!
I am obsessed with this shirt as soon as I saw that Vineyard Vines released it, I scooped it right up! Since you can't see the delightful graphic on the back, I made sure to include an image of it at the bottom. (And a shoppable link!)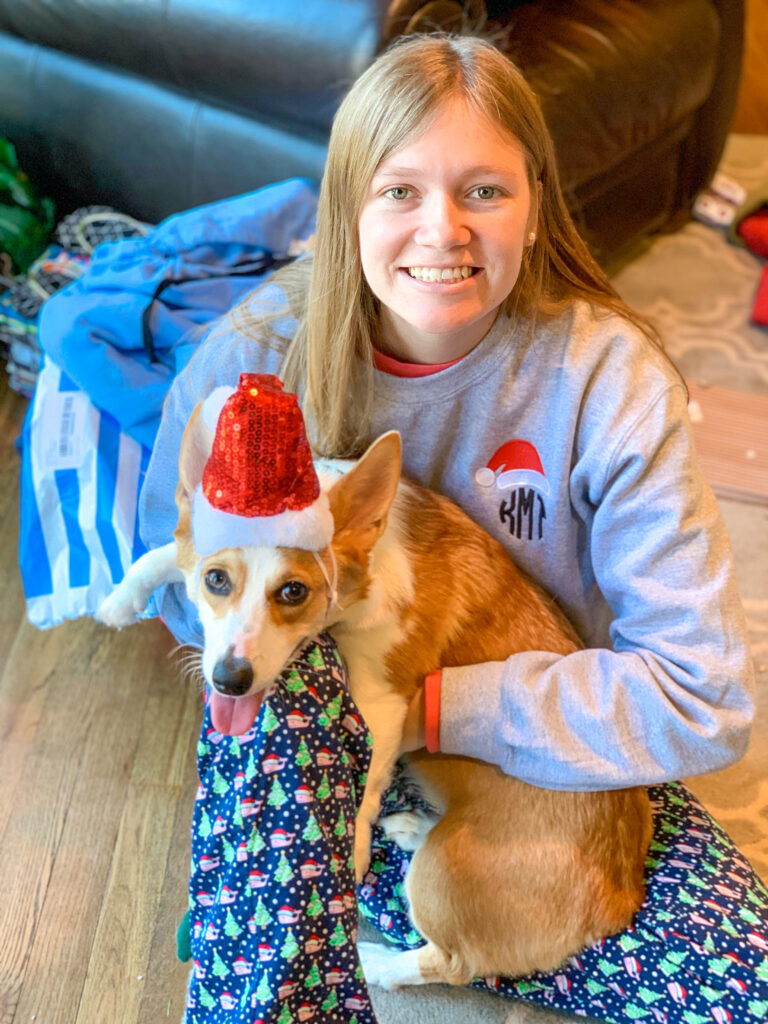 This pic of my festive pup and I was taken last year on Christmas morning.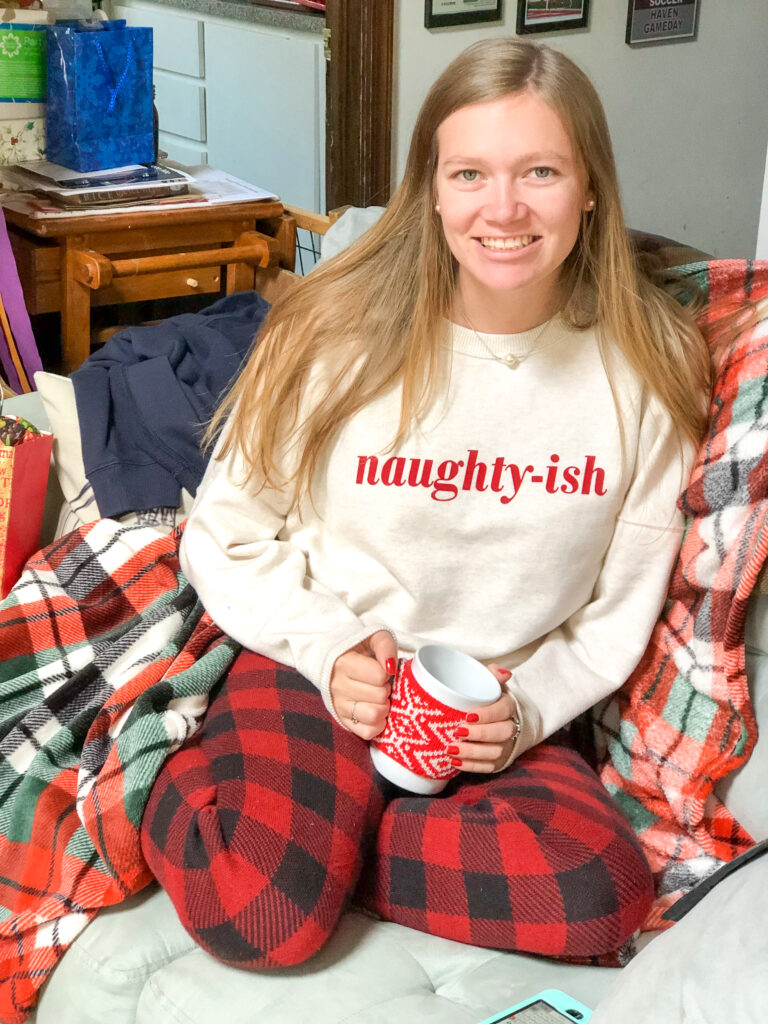 This has to be my all-time favorite combo of PJs. I got the buffalo plaid bottoms from American Eagle a couple of years ago and the top from Arie the same year!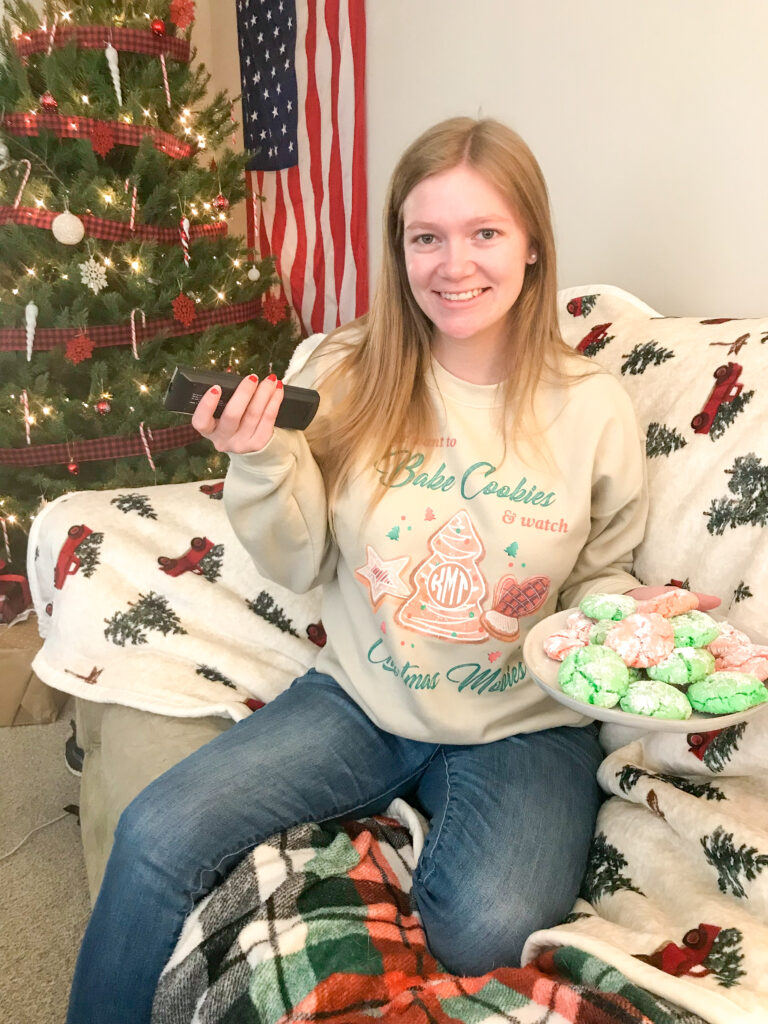 Now that you have some holiday pajama inspiration here are some adorable and festive items that I found this year. Some of them are features in the pictures above!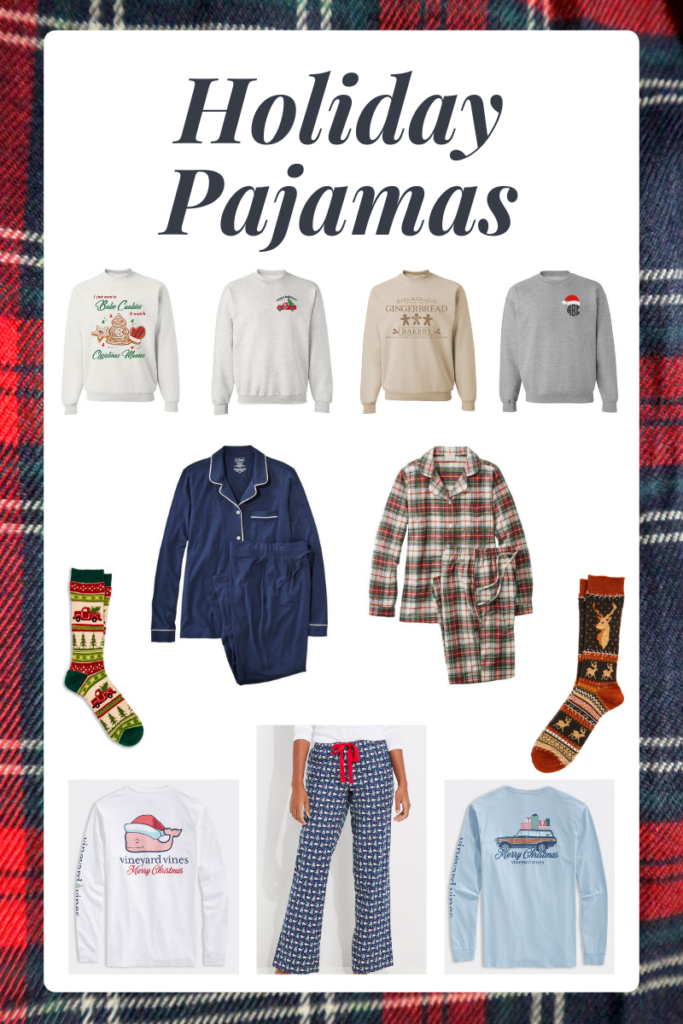 Thanks for reading!
– Kasey