How to Throw a Jeep Pizza Party
Summer is quickly coming to an end; I know that sounds so sad but it's true. But hey, Fall is up next and it's a great season. Since the dog's days of summer are upon us, I am trying to get outside as much as I can. I was on Pinterest the other day and saw all these pins where people turned the back of their Jeep into something like a bed. I was inspired! My favorite pizza place Pete & Elda's is about an hour or so drive from where I live now (in Neptune, NJ) and this inspiration led me to go on an adventure. Due to COVID, we can't eat inside so, I thought this was a perfect idea. So, here's how to throw a Jeep Pizza Party.
How to Throw a Jeep Pizza Party:
First, I grabbed my favorite picnic blanket (Ugg) that has a waterproof bottom and a super soft side, and old comforter, and my go-to outside blanket (Vineyard Vines X Target) and laid them on top of each other (you can see a similar setup if you check out my sunflower field picnic post). Next, I grabbed a ton of pillows. Most had come from my various beddings at college. Then, I found a cool tray that was a decent size to hold the drinks, condiments, and smaller foods. This is a must, so the drinks have a solid surface to balance on. Lastly, I invited my mom and boyfriend to make it a real party!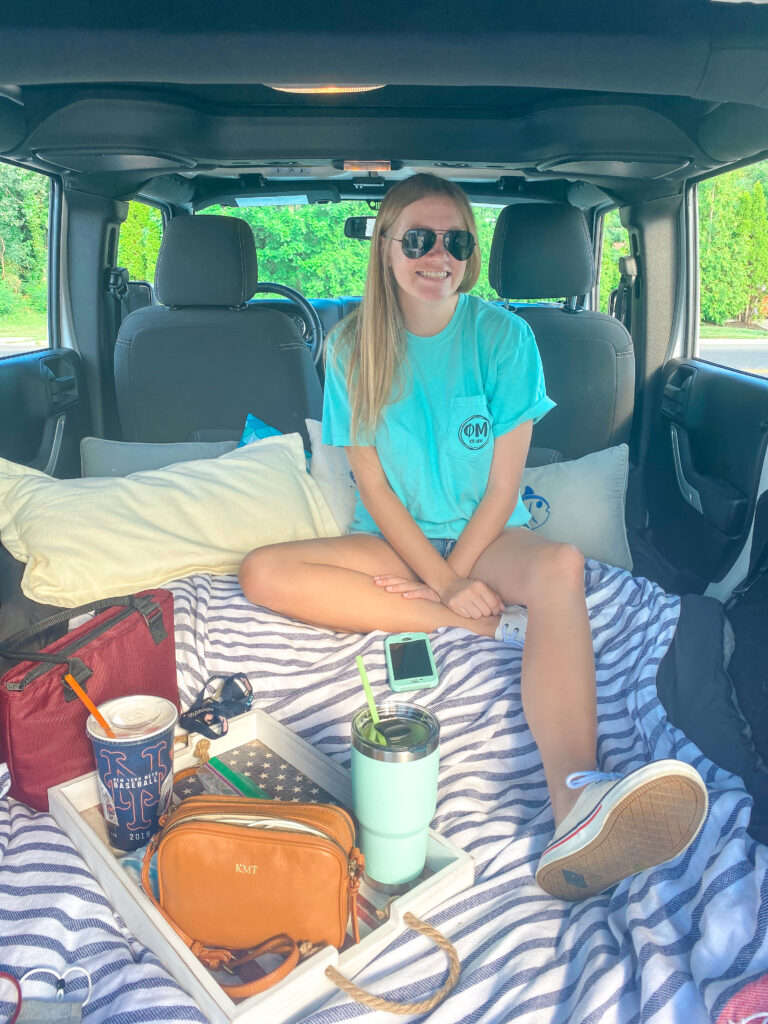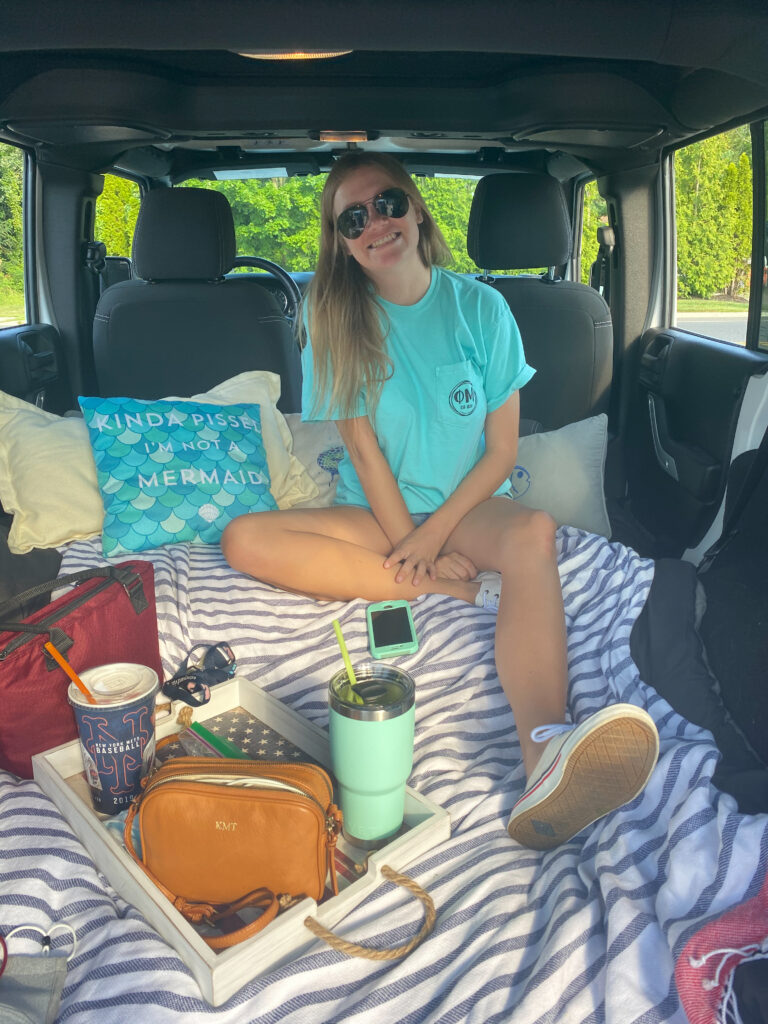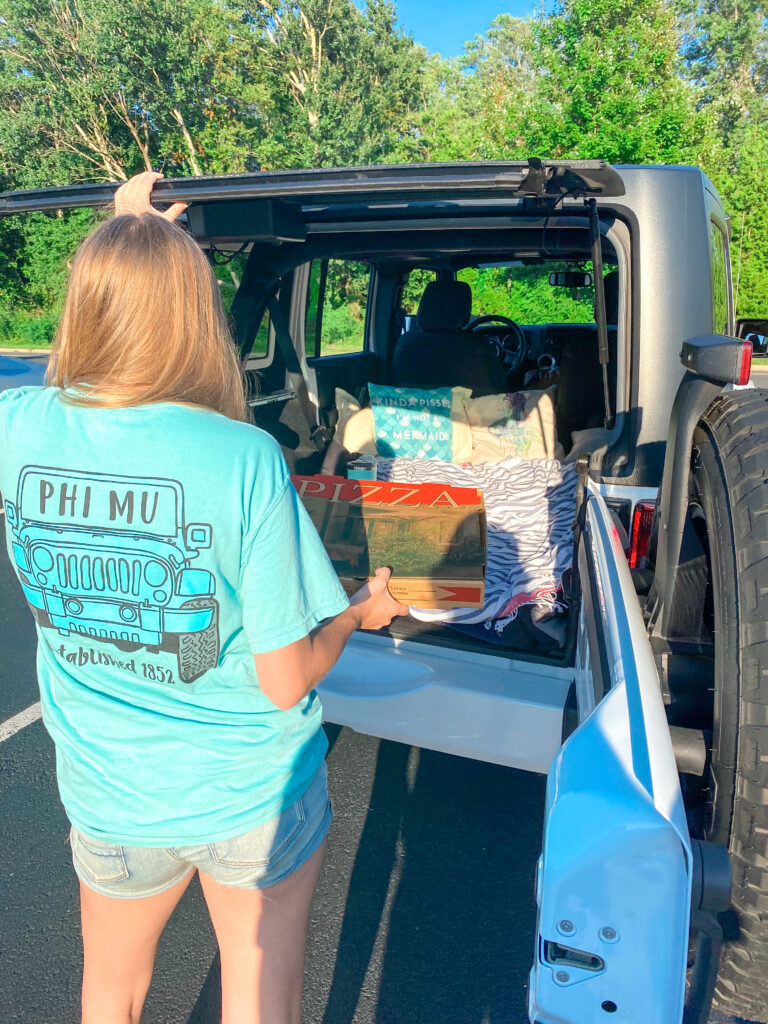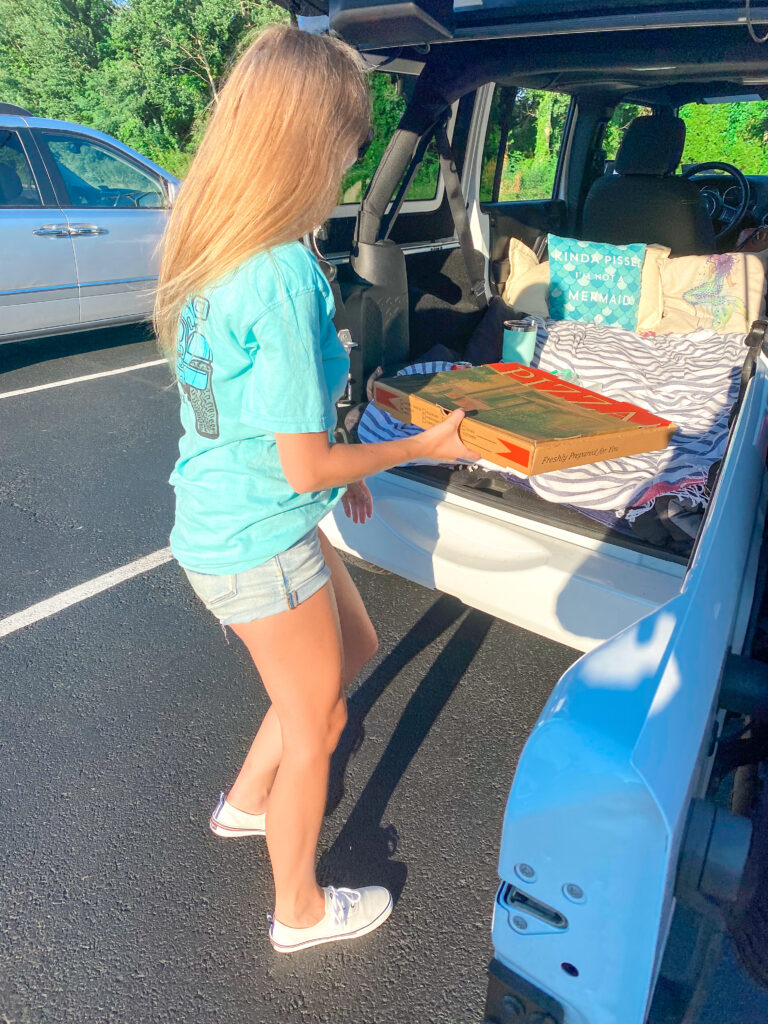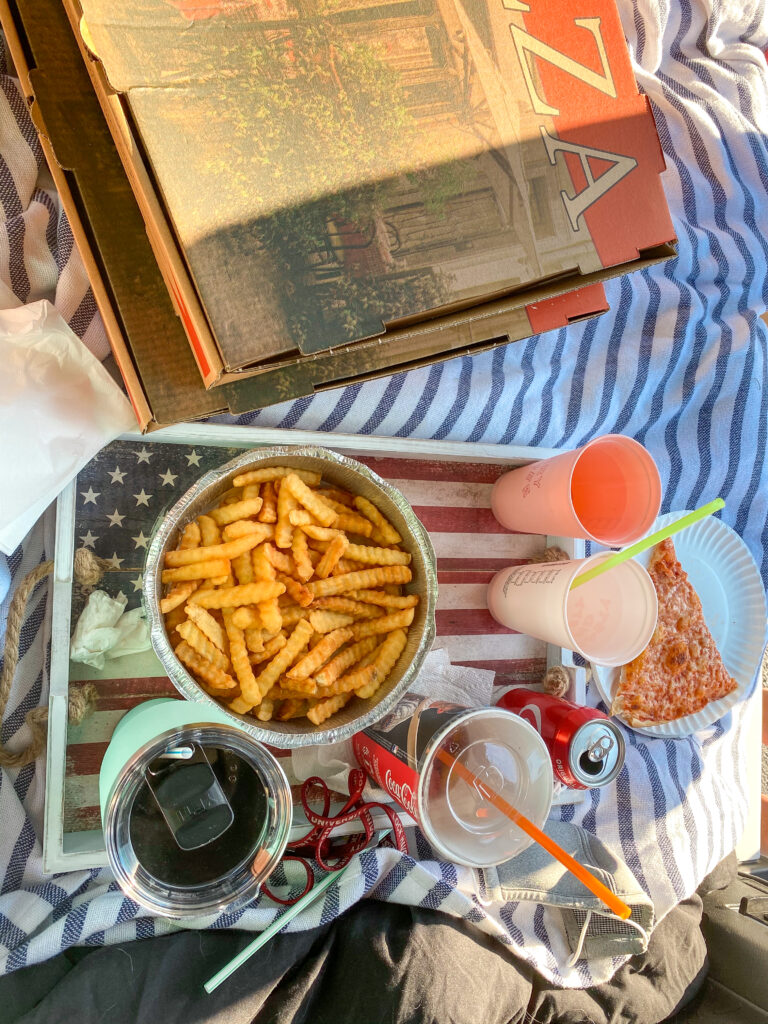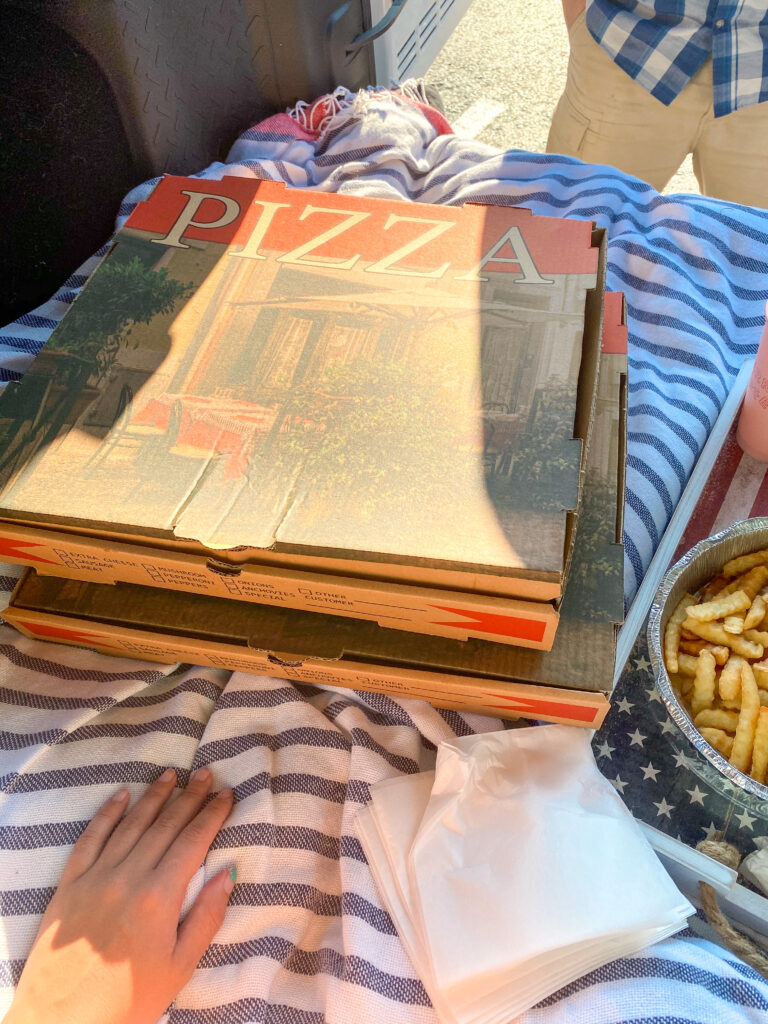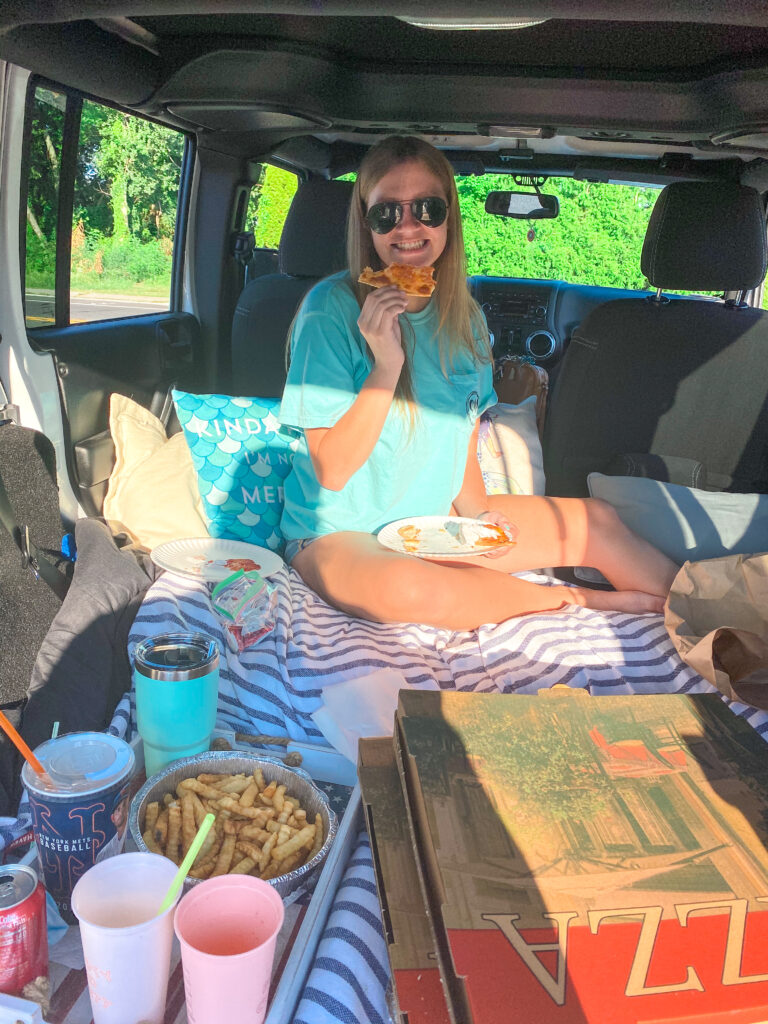 Even though I never really left my car I still had a blast! It was a fun way to not stay stuck inside and remain socially distant. I hope this inspires you to have your own pizza party even if you don't have a Jeep! Just remember to order the pizza ahead of time, I forgot, and we had to wait forever. I was so hungry but, it was worth the wait. Oh, and drinks, make sure you bring plenty of drinks and condiments as some restaurants still have restricted policies around them.
Thanks for Reading!
– Captain Kasey