Cozy Fall Finds from L.L. Bean
Fall is here!!!! Has anyone else been waiting all year for this? I think Fall is great because the weather is starting to cool off but, not yet cold enough to be forced to stay indoors. Now, it is finally time to put away the Summer shorts and tank tops and break out your sweaters, jeans, and boots! All of the boots!! I have to say one of my favorite things about Fall and Winter is the footwear but, I do love layering. You can find out more about my love for layering in my Fall the Layers post from last year! I'm heading on a trip to see some Fall Foliage next month so, I bought some new outfits that are just perfect for Fall! Here are some cozy Fall finds from L.L. Bean.
Fall Finds for Women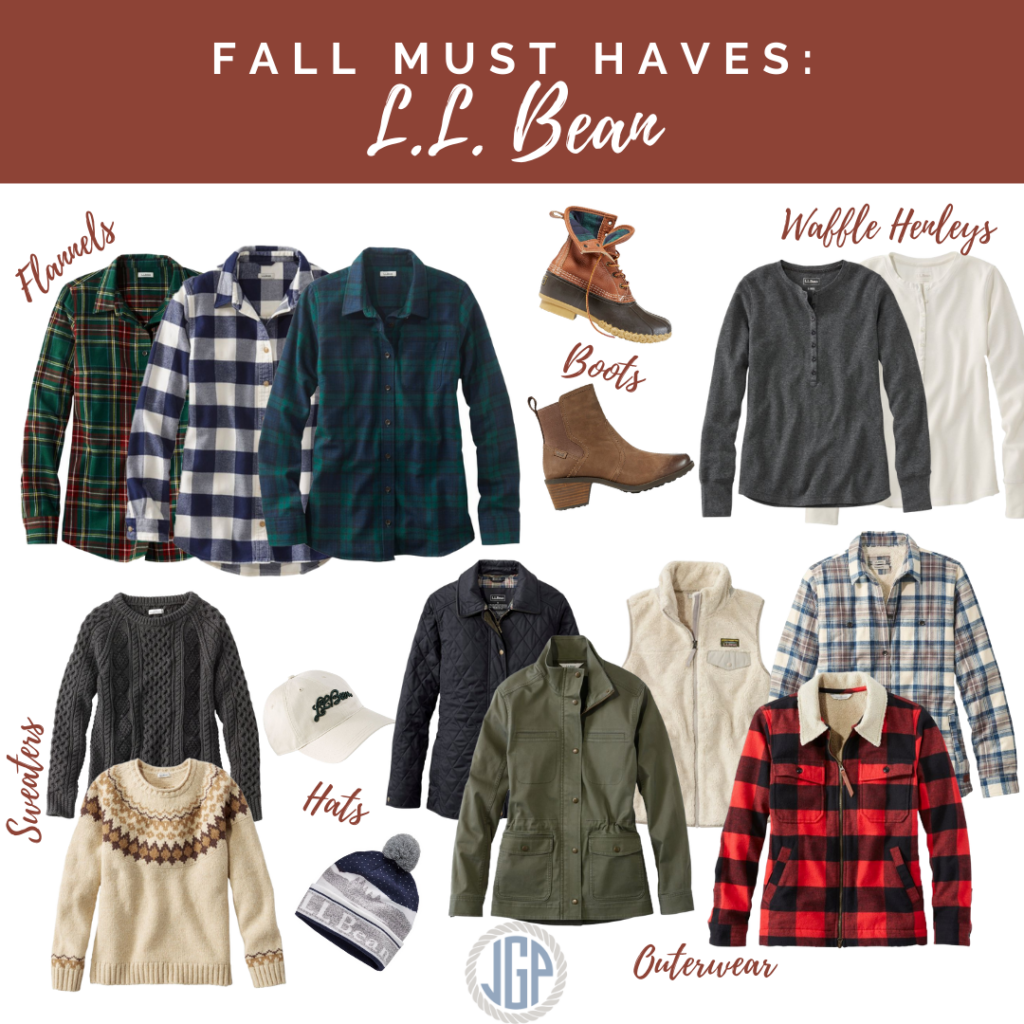 Anyone who knows me, knows that I love L.L. Bean. I have been shopping there since I was a kid. One of my favorite trips I ever took with my grandmother was to their huge store in Maine. I still remember like it was yesterday. I was fascinated with the section they had where they sold pre-monogrammed items. I'm not sure if they were mistakes or returns…either way I'm pretty sure that's where my love of monograms began. It was so cool! Now many, many years later I still love L.L. Bean! They have the best styles in flannels, boots/Bean boots (see my Bean Boot Buying Guide), and jackets perfect for this chilly weather. I just got my Fiancé to start wearing them because their selection is so fantastic. I laid out some of his top choices below!
Fall Finds For Men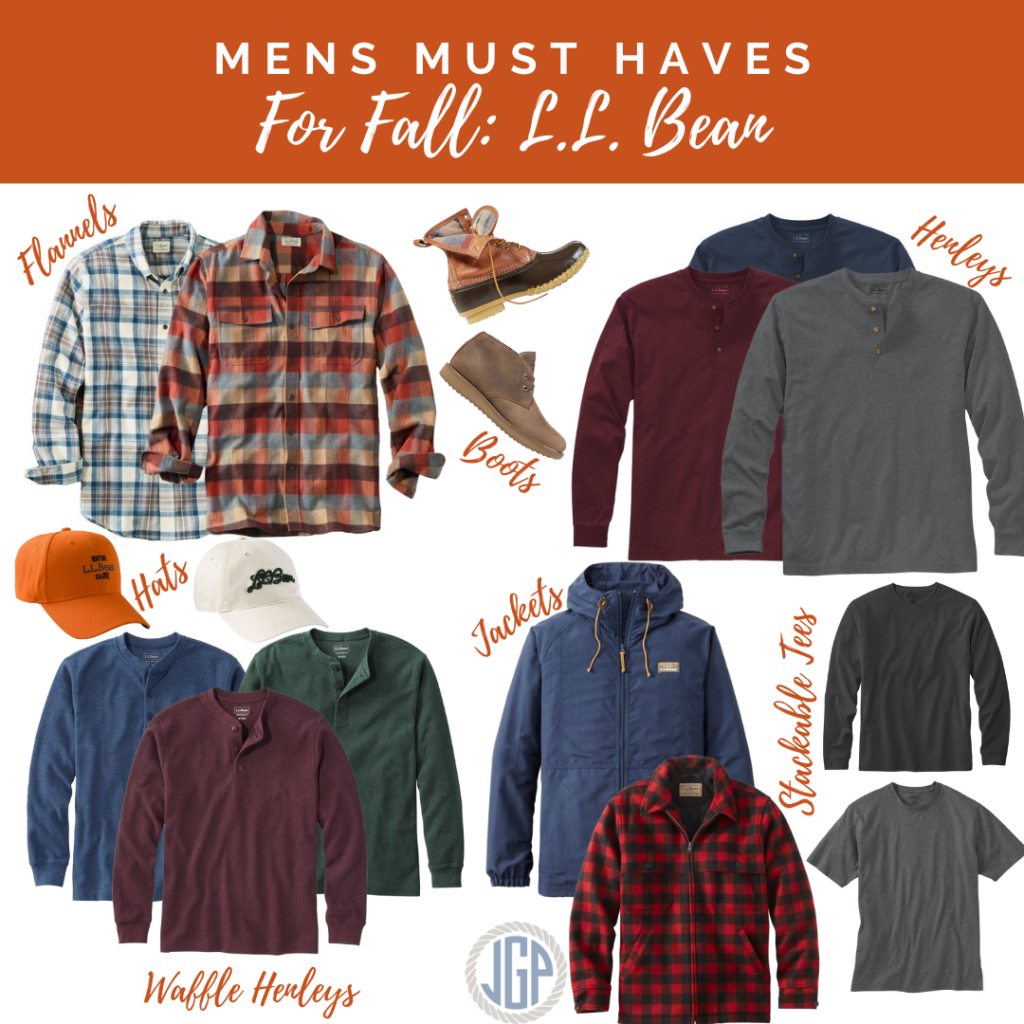 Bonus: Shackets!
Shirt Jackets, also known as Shackets, are a hit this year! I've had a sherpa-lined flannel one from L. L. Bean since college and it's still going strong. So, I must admit that when I hopped on Pinterest and saw that Shackets were back this year I was so excited. I put together a few of my favorite Shackets below!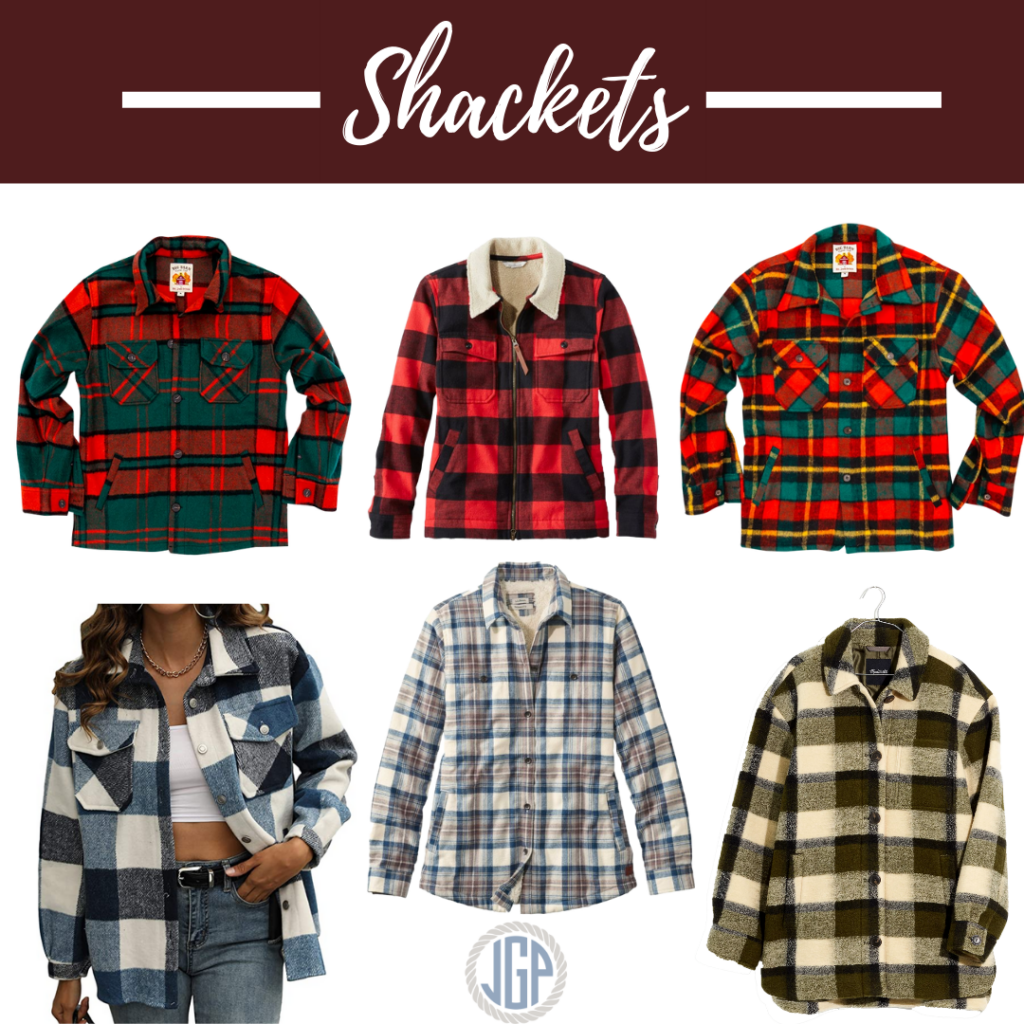 Thanks for reading!
– Kasey