Trip to Holland Ridge Farms
A couple of weeks ago I went to Holland Ridge Farm, which is located in Freehold, NJ. Its a short drive from either Philly or New York. Holland Ridge Farms converted acres of New Jersey farmland into its beautiful flower fields. They started out with just tulips but since tulips only last so long they started growing sunflower fields for late summer. I went to go see their tulips after I stumbled upon their website and thought it would be a fun spring activity. I happened to go on the day they had their end of the season tulip festival.
You were able to pick your own flowers each for a dollar. I was kinda shocked at the price, I really thought it was going to be a little more expensive. So when I read the sign saying that they were a dollar I was pleasantly surprised (even though I was really bad at the picking part, they would not come up out of the ground for me.) And once you collected all the flowers that you wanted they wrapped them up for you to take home with you. There was also some food trucks and other places to shop little knickknacks. They had all different kinds of food trucks from Indian food to Philly cheese steaks.
There were all different colors and kinds of tulips. Each planted in rows so you could walk through them without trampling on the flowers. Some sections were divided into like colors but other sections had a mixture of all colors. Which I though was neat from a photography stand point.
It was basically an Instagrammer's dream! There were all kinds of people there too! Some were there with there professional photographers and some were there with just there iPhones. While others were there just to pick some flowers. It was also perfect for all ages, very kid friendly.
I had an absolute blast, I highly recommend Holland Ridge Farm to anyone who wants a cute place to take pictures or even if you just want to go and pick some flowers. Here are some pictures from my experience that day. If you are looking for more outfit and style information check out 4 Ways to Style Hunter Boot in Warm Weather.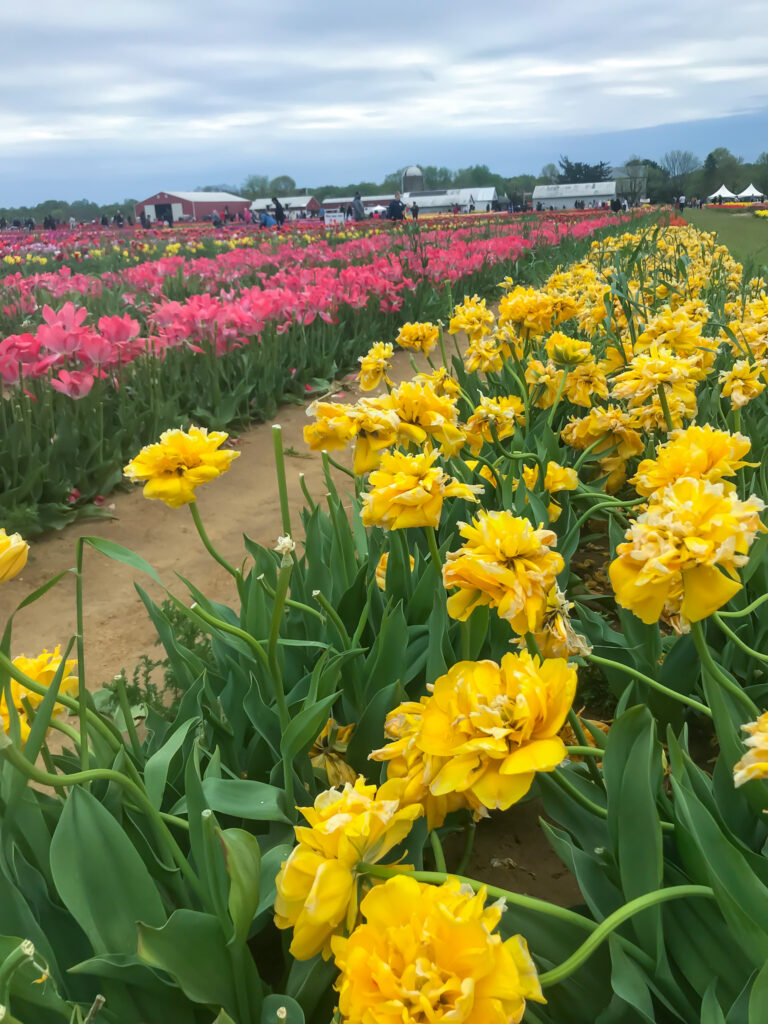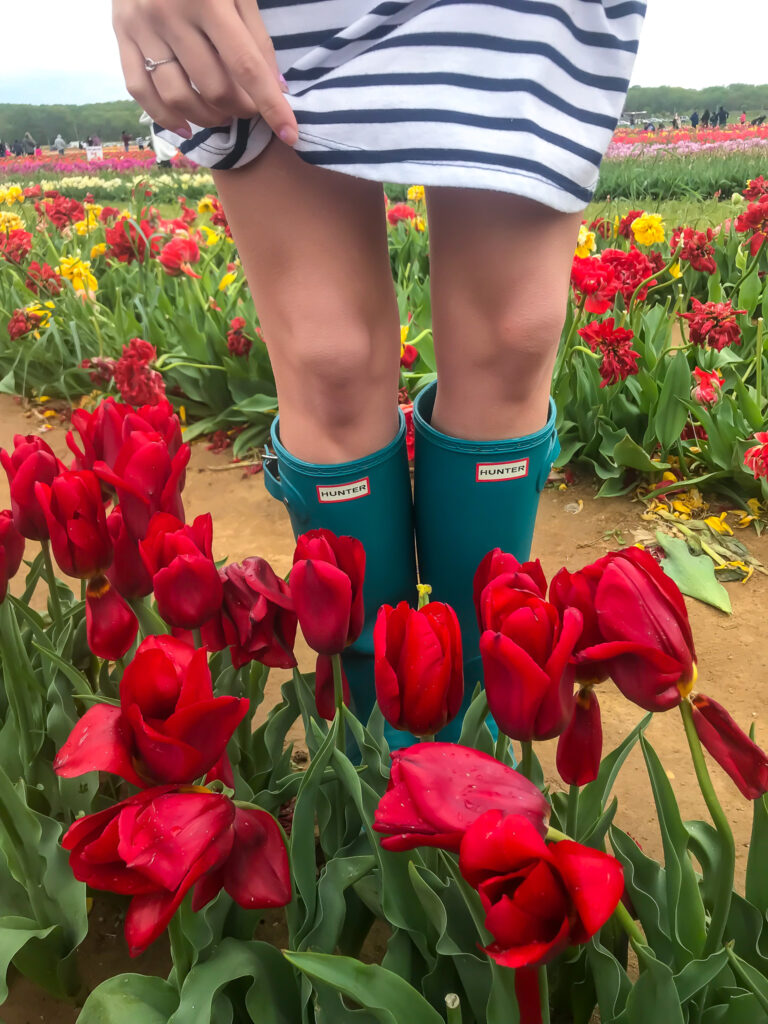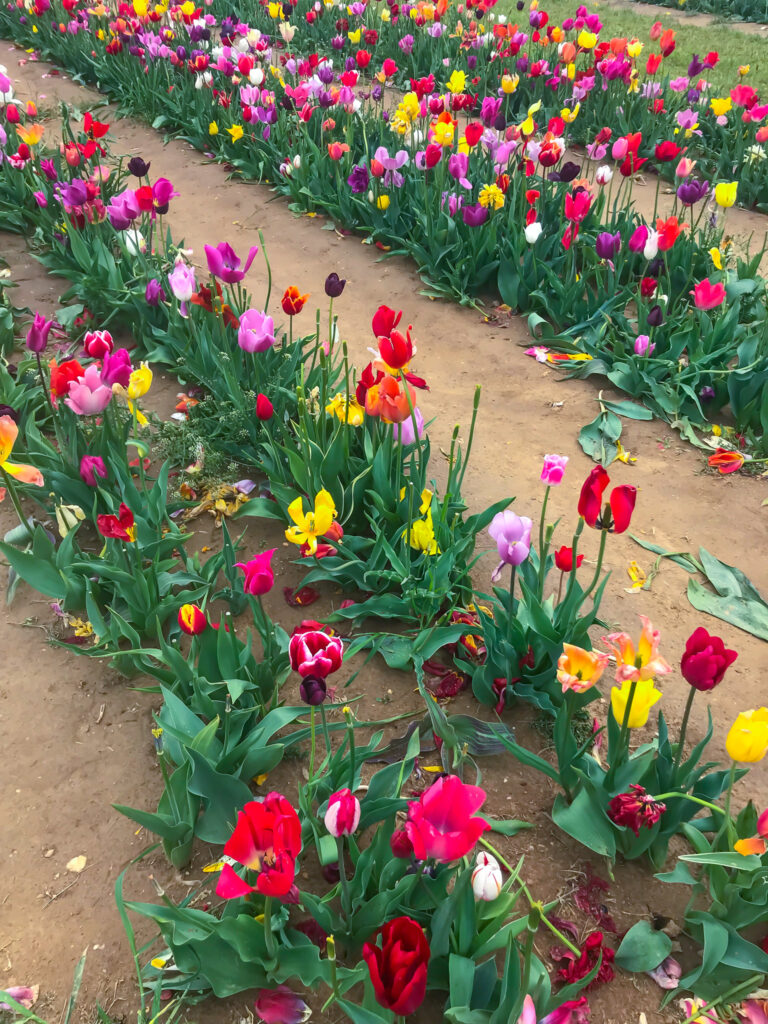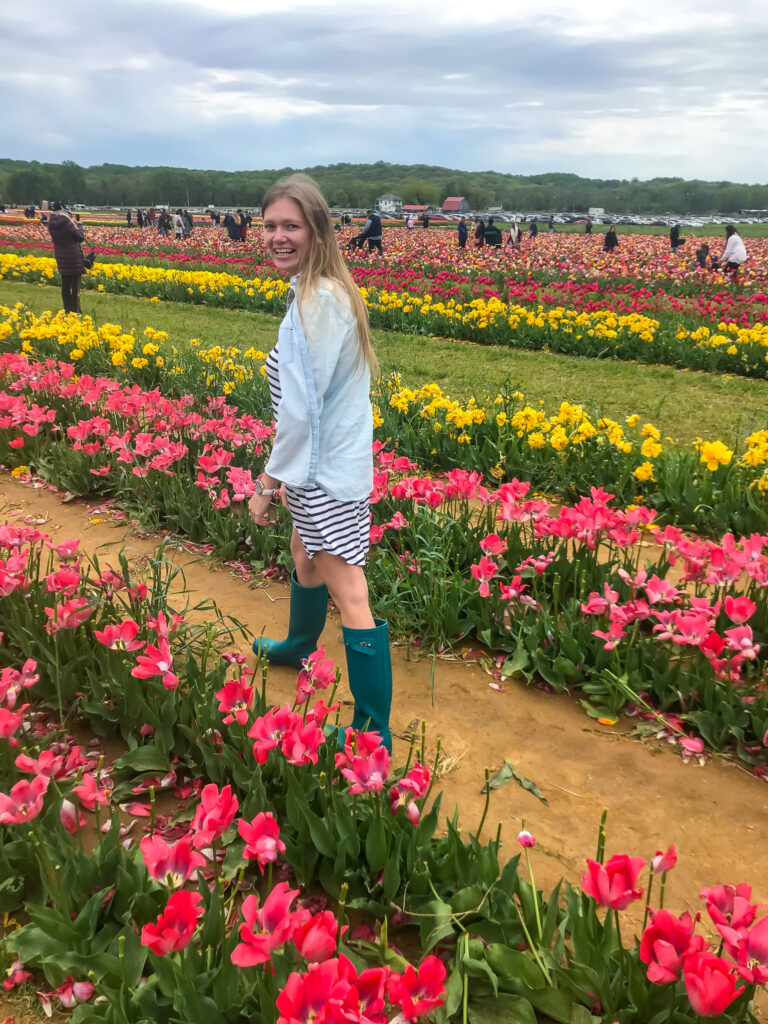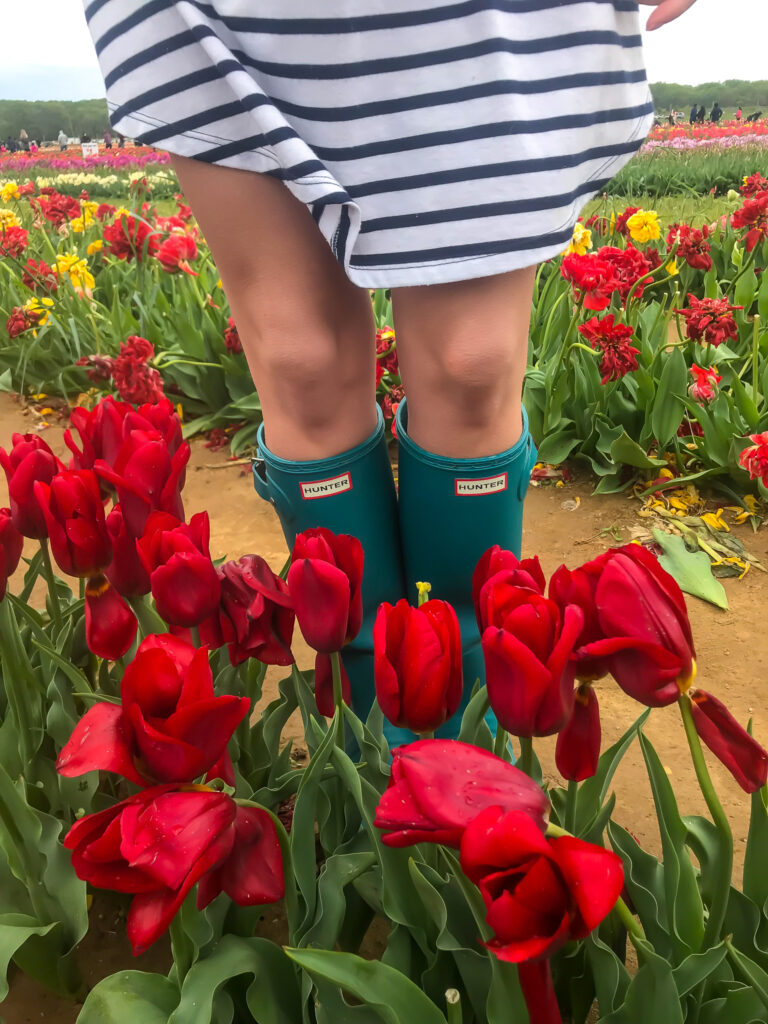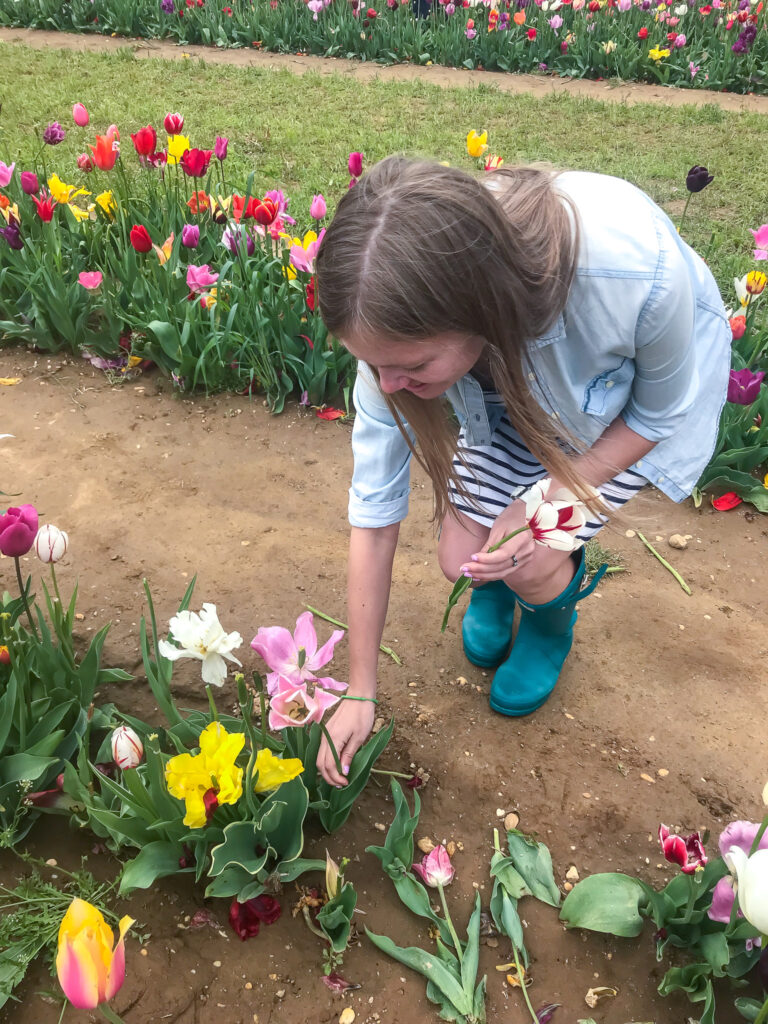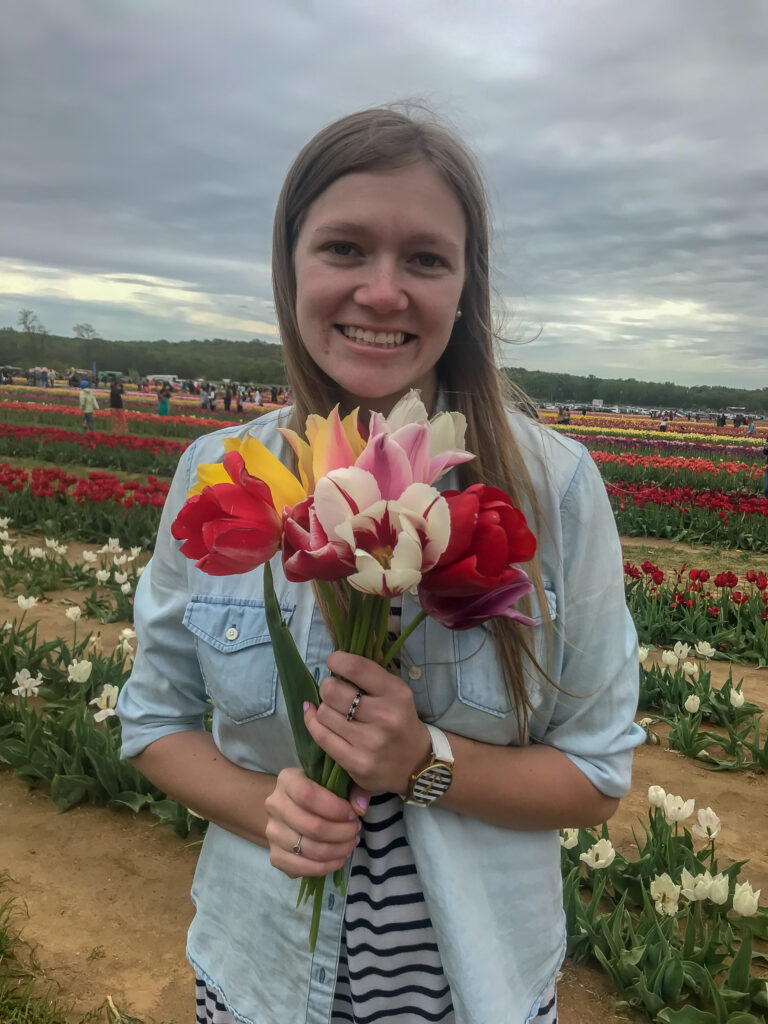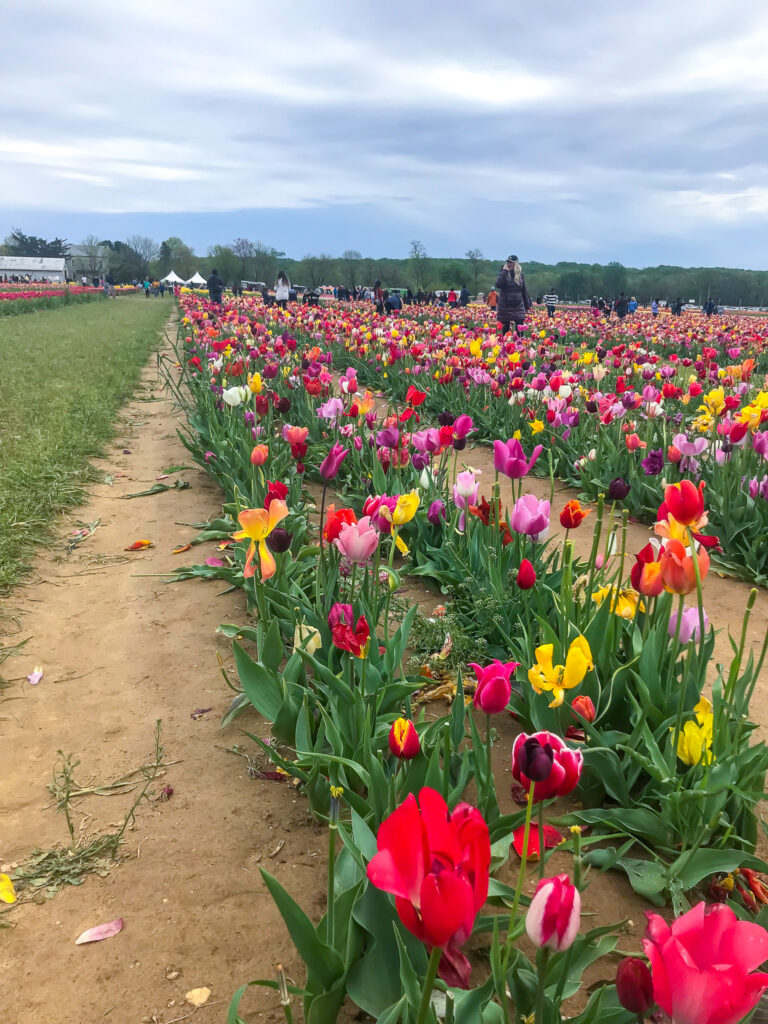 Thanks for reading!
– Kasey