Perfect Fair Isle Sweaters
It's finally sweater weather!! I am loving this cold weather and you know what's perfect for beating the cold weather? Sweaters!! I am obsessed with sweaters and I have a ton! It helps that I am literally cold all the time so I can never have too many! I really like all kinds of sweaters, cable knit is one of my favorites. But, this year I am totally into Fair Isle sweaters too. They are super cute and pretty darn practical. I'm sharing a few of my favorite, perfect, fair isle sweaters that I have caught my eye this year.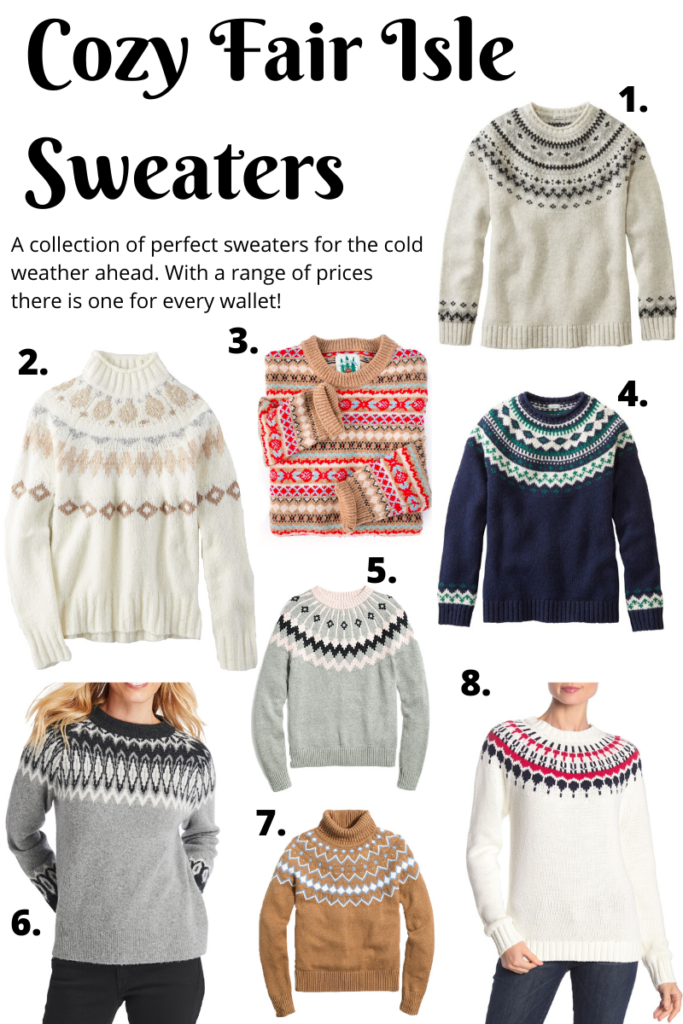 Here are the links for the above picture, just match the number of the sweater you want to look at!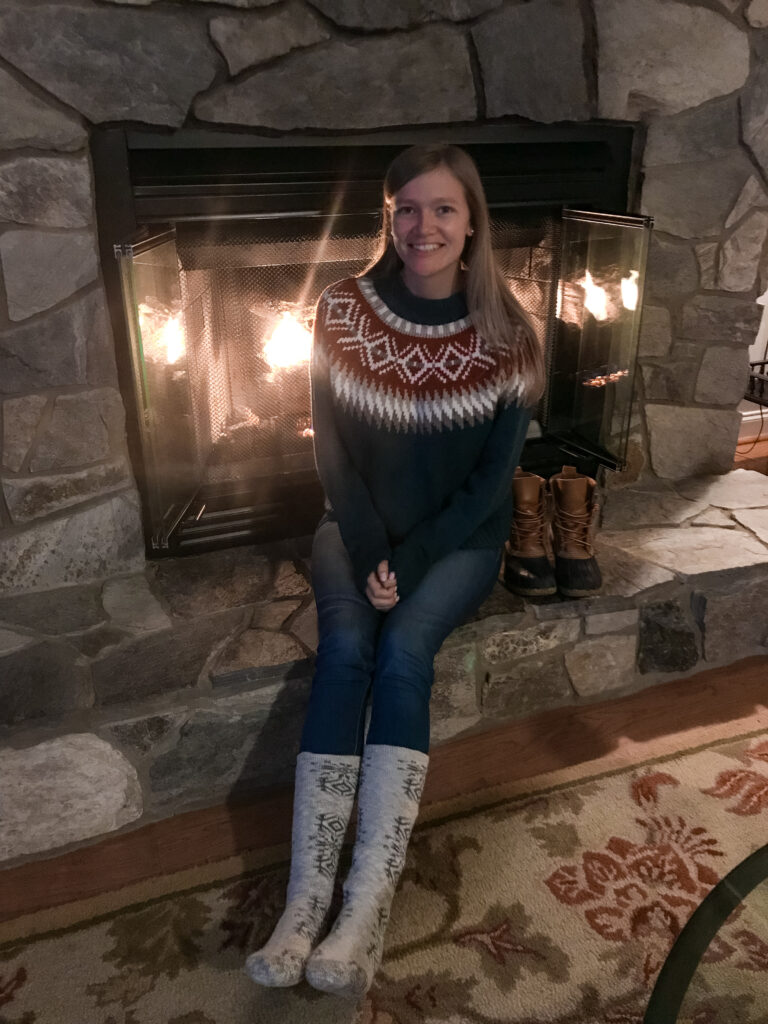 I really fell in love with them last year when I got the one shown above. It's from American Eagle and let me tell you it was and is still so comfy. I was so excited that more stores are carrying them this year. I just had to share them all with you. Now, most of these are made from different materials. So, some can be super soft and comfy but, others sacrifice that softness to be much, much warmer. And some fit right in the middle! Sweaters made with more cotton tend to be softer while ones made with more wool tend to be warmer.
Thanks for reading!
– Kasey