To Gifts for the Monogram Lover
Do you have that friend that is super into their monogram? Does she have it on everything she owns? Or does that sound more like you? Either way, there are so many options to pick from! So, I've put together what I think is a wonderful list of twelve gifts for the monogram lover!
I am SO into putting my monogram on everything. But I also love giving gifts that have people's initials on them! I think it gives the gift a more personalized feel. I mean, come on, it all but says their name!! But, when there are places that you can literally get everything you can think of monogrammed, it's going to be hard to narrow down the perfect gift!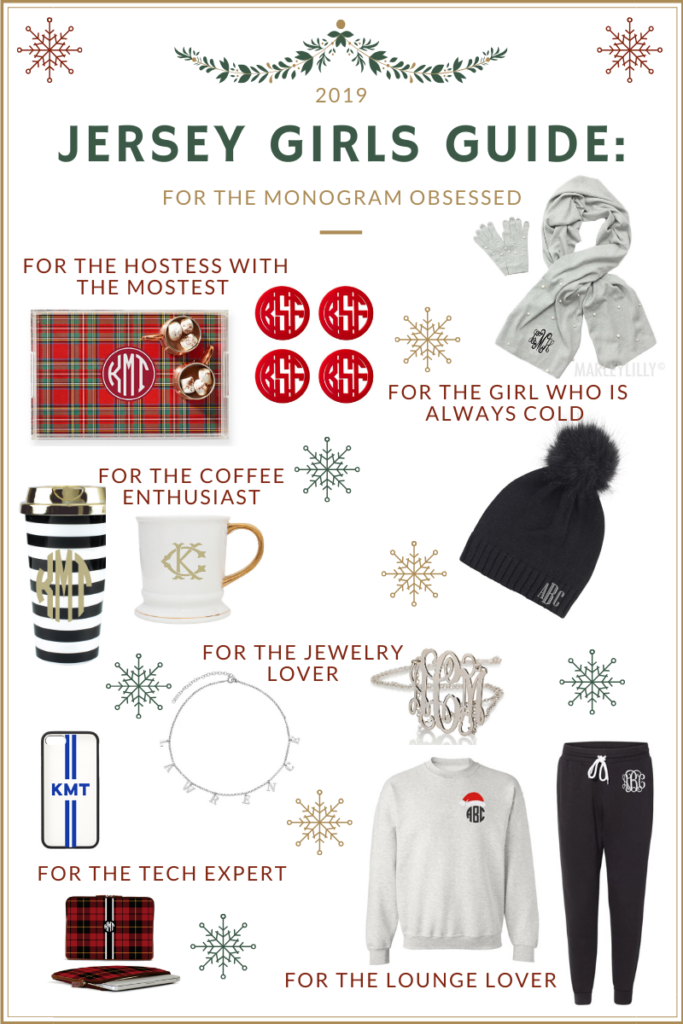 For the Hostess with the Mostest:
For the Girl who is Always Cold
For the Coffee Enthusiast
For the Lounge Lover
For the Tech Expert
For the Jewelry Fanatic
Want more gift ideas? Feel free to check out my other guides! I have some that will help with finding the perfect Secret Santa gift or a few tips and tricks on getting a great gift. I also have a great guide on gifting for the eco-friendly!! Also, if you have a friend or loved one who is a bit of a winter fashionista, check out my favorite and unique fair isle sweaters (they make a great gift)!!
Thanks for reading!
– Kasey